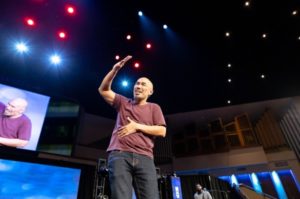 Best-selling author and former pastor of Cornerstone Community Church in Simi Valley, California, Francis Chan recently admonished pastors on the need to establish churches that are led by the Holy Spirit and not based on selfish priorities.
Chan made this known while speaking at the Exponential Conference held recently at First Baptist Orlando in Orlando, Florida, United States.
The author said it is necessary for pastors to truly accept Jesus Christ as the foundation and head of their churches and not themselves, making reference to Ephesians 5, Christian Post reports.
He said, "He is our head right now. So in light of that truth, how should I act? We all believe that He's our head, right? What if He wasn't the head of the Church? How would you do things differently? Think about that.
"I realize that a lot of times I don't act like He's the head of the Church. I don't act like I'm just like an arm. And I don't really humble myself, 'Lord, You're the head of the Church. What do You want me to do?' The arm doesn't do anything unless the head tells him to do it."
He acknowledged that God is the head of the church, stressing that if not for God, the church would be harmed, "I want to stay attached to You. Otherwise, I am going to start believing I'm the head and I'm going to start thinking that what I think will work. I don't want to do that.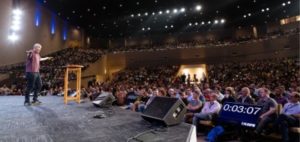 "If it was up to this mind to build a church, if it was up to this mind to keep a church together, Lord I'll just create something that this mind wants. And what I like, what I enjoy. God, I need you as head over the church. We need You as head over the church.
"Please, kill my flesh, kill anything of Francis Chan. I want Francis Chan crucified. I do. And I want Christ to live through him. Every once in a while, I see little Francis, kill him. There's nothing to defend here. Say bad stuff about me. I don't like Francis, either. Okay? I want him crucified. I really want Christ to live through me." Chan said.
The 2019 Exponential Conference themed "Made for More: Mobilizing God's People, God's Way," is scheduled to last from March 4th to 7th and focuses on "how each of us are called for more in our lives, churches, and networks," featuring over 200 different speakers in over 200 different sessions.