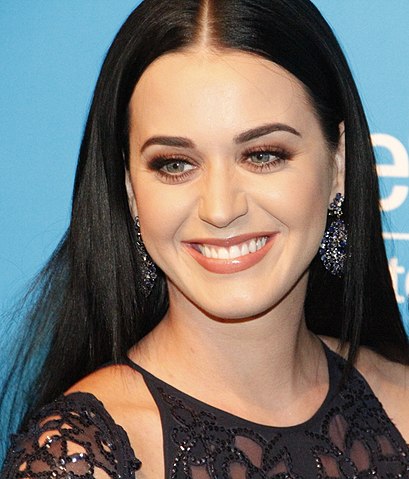 "He is a rebel. A rebel for Jesus." These are words used by Katy Perry in describing Pope Francis. As part of an upcoming Vogue Australia cover story (August 2018), Katy Perry talks about what it was like to meet the Pope when she traveled to Rome last April.
Katy has great admiration for Pope Francis. She says, "He is bringing the Church back to humility and connecting with people. He's very humble and not frivolous." She also notes that Pope Francis named himself after her favorite saint, St. Francis of Assisi, one of the most famous saints in Church history.
Katy, who is the daughter of two Protestant ministers, says that her mother (who was raised Catholic) has been praying for her, hoping she'd come back to God. Katy says to that, "I never left Him, I was just a little bit secular, I was more materialistic and more career-driven. But now that I'm in my 30s, it's more about spirituality and heart wholeness."
Katy is an advocate for meditation and was invited to speak about the benefits of meditation in Rome last April at the Unite to Cure health conference, co-created by the Pontifical Council for Culture. She also recently attended a week-long personal growth retreat at the Hoffman Institute. Katy said, "For years, my friends would go [to the retreat] and come back completely rejuvenated, and I wanted to go, too. I was ready to let go of anything that was holding me back from being my ultimate self. I have had bouts of situational depression and my heart was broken last year because, unknowingly, I put so much validity in the reaction of the public, and the public didn't react in the way I had expected … which broke my heart."
Katy feels like the universe challenges her to live up to her authentic self. Music is her first love and she feels like the universe is saying to her, "Okay, you speak all of this language about self-love and authenticity, but we are going to put you through another test and take away any kind of validating "blankie." Then we'll see how much you do truly love yourself." Katy says, "That brokenness, plus me opening up to a greater, higher power and reconnecting with divinity, gave me a wholeness I never had. It gave me a new foundation. It's not just a material foundation: it's a soul foundation."
That brokenness definitely helps Katy Perry to get in touch with her spiritual side. She relishes being connected to a higher power, and that will ultimately give her the foundation she needs to continue to achieve success.
By Sharon S. Johnson