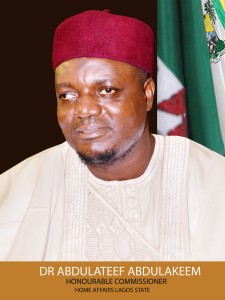 Commissioner for home affairs, Lagos State, Abdulhakeem Abdulateef has debunked the claim of plans to place Imams and Pastors on salaries.
The commissioner made this known in a television program on Tuesday monitored by Livinghope Magazine, stating that he was misunderstood and misquoted.
He emphasized the fact that the sensitization program was just to encourage clerics to be advocates against corruption in their different religious gatherings.
He established the fact that religion is unequivocally a private affair of which they enjoy the allegiance of many followers.
"We expect them to use the pulpit to advocate for good governance, selflessness, so they can influence their members positively."
He further stated that, "Lagos State remains the most principled and most religious crisis free-state in the federation, in spite its cosmopolitan nature.
By Ololade Olatimehin