Politicians Empower Herdsmen to Kill– Bishop Oyedepo Alleges
By Samuel Mayowa
& Oluwaseyi Jeje
General Overseer of the Living Faith Church aka Winners Chapel, Bishop David Oyedepo has pointed accusing fingers at politicians as those allegedly empowering Fulani herdsmen to kill people.
Bishop Oyedepo made this accusation on Wednesday during the annual Shiloh program tagged, 'Dominion' at the headquarters of the church in Ota, Ogun State.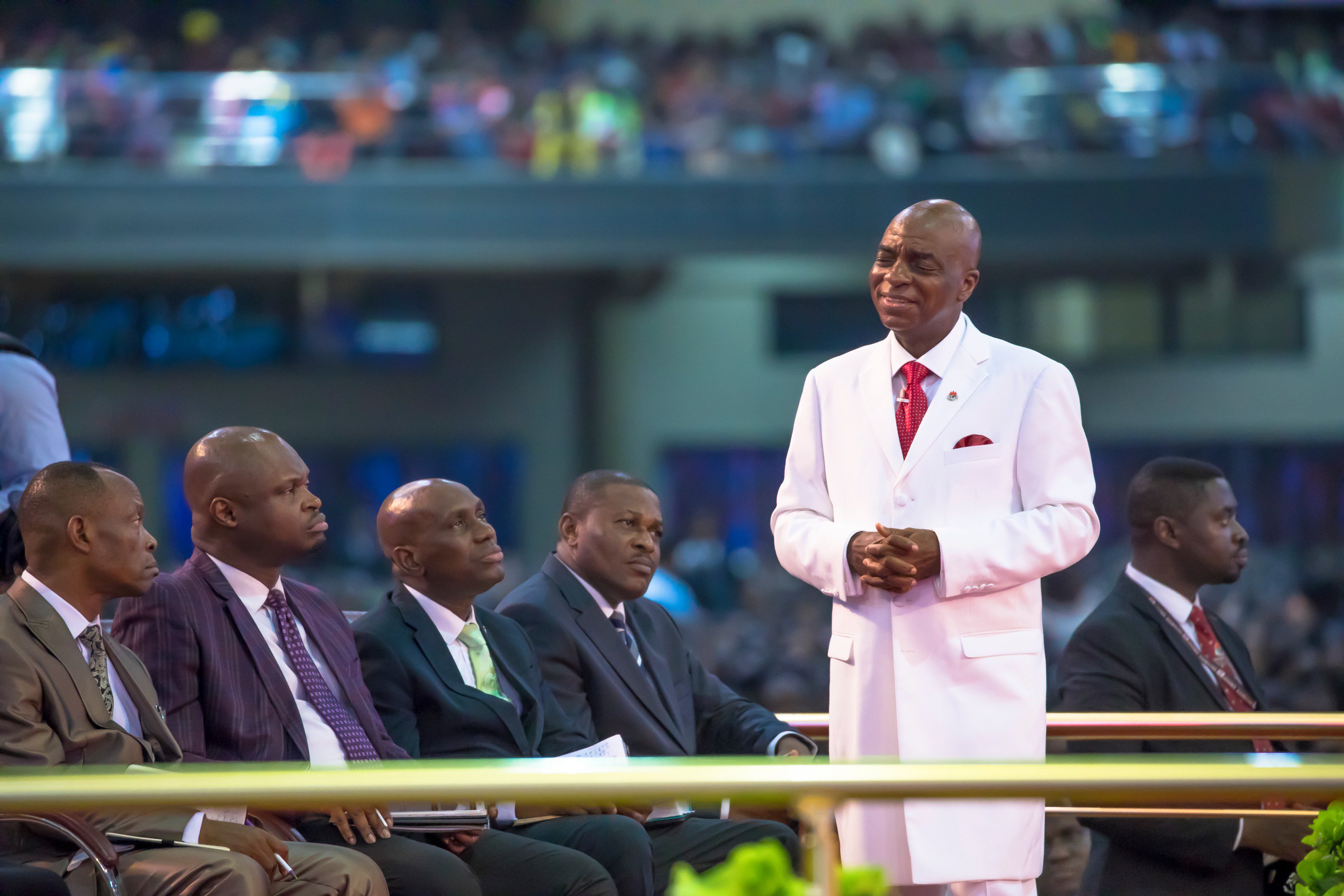 Oyedepo, while preaching on the sermon 'Unveiling the dominion power of vision' stated, "Killing of innocent people were organized by those people in power. I told this country that there is no Fulani man that has money to buy AK47.
"I know how much a cow costs, we buy it all the time. How many cows will you sell to buy an AK47? They empower them to kill people and when the wicked rule, the people mourn. Many are jobless today. All industries have fled the country, wicked policies," the bishop added.
The cleric revealed that he handed a note of warning to politicians before the 2015 elections. "I was a lone voice in this country in 2015. Every agent of them were rushing their mouth but now they've gone into hiding. Everything I told them has happened. You are voting for crisis. Every time I saw them, I say I told you before. You don't use experience to be a prophet."
Prominent among notable ministers of God present at the event was the founder and general overseer of Salvation Ministries, Port Harcourt, Pastor David Ibiyeomie who presided over the offering session of the day's morning program.
The renowned cleric had on the opening day of the program in a sermon on Tuesday night declared that Nigeria and Africa shall be delivered from oppression while adding that every occult power holding sway on the continent shall be messed up in 2018 and that authority shall be domiciled in the church.
The event which kicked off on Tuesday, 4th December will climax on Saturday, 8th December with an impartation service.