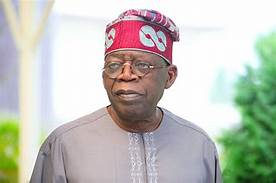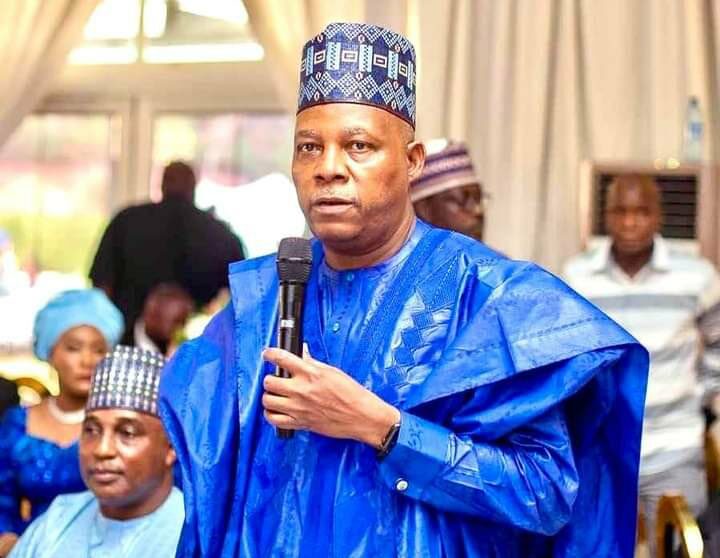 What makes life worth living is to live and what makes the difference between the dead and the living is life and life is meaningless without living it to the fullest.  It is wise to first deserve and then desire but if we do not rule our desires, our desires will eventually rule us.  What makes creation unique and beautiful is originality for what is beautiful is not always good but what is good is always beautiful.  God the creator of heavens and the earth looked at His  works and declared unequivocally that they were good.  Democracy is not a way of life recommended by God,  rather it is the creation of man believed to be the best way of meeting the needs of human beings in a civilized way and form, but reality has it that what is good somewhere may not be good elsewhere.  It does not matter whether the reasons are due to human or mechanical errors.  What is certain and which cannot be altered or changed is that the ways of man no matter how well crafted  or designed are inferior to the ways of God which are higher than those of man.  Nigeria since independence in 1960 adopted the presidential system of government copied from America and ever since,  the system has been in a trying mode with successes and failures going together. The unfortunate thing about the system is that it has been more of retrogression than progression for of what use is the realization that after taking 3 steps forward,  4 steps backward have always been experienced.  This is a serious concern that is heartbreaking with agitations in the minds of those perceptive and lively Nigerians that something needs to be done and must urgently be seeing done if hopes will not be continually despaired and progress and developments will remain a mirage.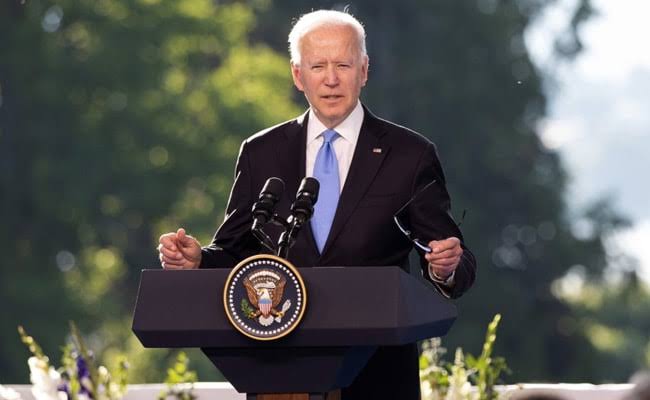 Reality has proved that countries that are referred to as  developed and advanced democracies are only interested in having and seeing countries like Nigeria being in democracy for their own personal and selfish interest and as a way of conniving with the leadership of such countries to preserve their economic gains at the expense of the majority of the citizens who are vulnerable and live in abject poverty.  The just concluded presidential election in Nigeria and the reactions of the international community who had their representatives as observers leave much to be desired. America for instance,  just announced  that some selected individuals who from their findings undermined the democratic process in Nigeria have been placed on visa ban and two days after what seemed to have sounded a heart warning declaration to Nigerians was obliterated as it was  gathered also that Anthony Blinken,  secretary of state of the United States of America placed a courtesy  telephone call to  the purported president elect of Nigeria, Bola Ahmed Tinubu who himself  was the principal outcome of the fraudulent presidential election that led America into placing visa ban on some selected politicians,   assuring  him of the support of the United States of America.  These  two actions understandably fall under the diplomatic arrangement that recognizes the sovereignty  of Nigeria as a country,  but the pertinent question is how far are those contradictory action capable of advancing the tenent and practice of democracy in Nigeria. Nigerians, especially those of us in diasporal,  particularly in the United States of America would have loved to see United States especially the administration of Joe Biden, take a decisive action  against antidemocratic elements and their activities in Nigeria such that can serve as  deterrents to the continuation of fraud in the country's electoral processes.  
Moreover, it is important to state here  advisedly  that the visa ban can be supported by the freezing of the assets of those politicians that are on the lists as well as ensuring that all their  biological and adopted children of the Nigerian politicians who are making lives difficult for Nigerians are repatriated   regardless of what their immigration status is in the United States of America.  The thinking is that if the United States of America and other European countries have been seen in the past as supporting the return or the release of the loot of some of the past Nigerian  leaders back to the country, why not the loot of the   fraudulent leaders who are currently serving in various African countries.  Let this be understood that romancing with the African leaders at the expense of their followers can only encourage them more into wanting to ally with countries like China and Russia whose leaders have no respect for human rights because birds of the same feather flock together. To deepen democracy in Africa, let America which is the beacon of light and the custodian of democracy adopt a new approach in its African foreign policy by creatively working with the non governmental organizations (NGO's),  the civil society organization and the various youths and students organizations and with a view to inculcating in them the principles of democracy rather than concentrating efforts on the leaders who have always been pretending to be democrat but with  ulterior motives.  
May 29 as events  are unfolding will go down in the history of Nigeria as a day when Nigerians choose to take back and salvage the destiny of the country or allow the continuation of the blood tasty and draconian government of the All Progressive Congress Party APC and the outgoing president, Muhammadu Buhari.  A wise man admonishes that, we should never cease  to be convinced that life might be better, our own and those of others, and one of the ways of getting this done is that, "we must learn to reawaken and keep ourselves awake, not by mechanical aids but by an infinite expectation of the dawn which does not forsake us in our soundest sleep.  I know of no more encouraging fact than the unquestionable ability of man to elevate his life by a conscious endeavor.  It is something to be able to paint a particular picture or to calve a statue and so to make a few objects beautiful.  But it is far more glorious to calve and paint the very atmosphere and medium through which we look, which morally we can do to affect the quality of the day, that is the highest of arts" –  Henry David Thoreau
It was an eye saw the drama that played out in front of the high court of Abuja on Wednesday where Mr Lamidi Apapa who claimed to be the authentic National Chairman of the Labour Party was almost lynched by the angry supporters of the labor  party known as the obedient.  Until people like him are treated as such, political rascality and hooliganism will continue to thrive  in Nigeria. That incident only foreshadows what should be expected not only in Abuja in particular but in Nigeria as a whole if the judiciary fails to deliver a judgment that will return the stolen mandate of the people back to them. Peace is encouraged but at times one of the contradictions of life suggests that those who love peace the most are the soldiers, meaning that there can be no peace without justice. Not only  the judiciary alone  at this time is called  upon to rise up to the occasion and be at their best professionally, others who are in positions of authority in Nigeria are also admonished to do so.  Nigerians are determined to take back their countries and where peaceful takeover of their stolen mandate becomes impossible, then violent takeover becomes inevitable. 
Furthermore, the BBC investigation revealed that it was Mr. Peter Obi of the labor that won the presidential election in Rivers State and not Bola Ahmed Tinubu of the All Progressive Congress Party as INEC declared.  This revelation is an indictment on the integrity of not only the Independent National Electoral Commission INEC and its Chairman Professor Marmood Yakubu, the outgoing governor of Rivers state, Nyesom Wike who was beating his chest for having delivered the Rivers States vote to APC and the President Elect Bola Ahmed Tinubu, and the  All Progressive Congress Party (APC),  but on Nigeria as a whole and this is to say the least shameful and disgraceful.  It is also an attestation to the fact that Mr. Peter Gregory Obi of the Labor Party won the presidential election of the 25th of February 2023 in Nigeria. To be unfaithful or faithful without wanting to be is both sin and unrighteousness that stagnates and which cannot exalt any nations. Unfortunately,  politics is believed to be a dirty game and this accounts for why a thief, a drug baron, and  armed robbers are welcome.  This believe is also buttress by the postulation of Richard M. Nixon said, "you have to disassemble, you have to recognize that you can't say what you think about an individual, because you may have to use him sometime in the future. There is a lot of hypocrisy and self worth in political life.  It is necessary in order to get into office and in order to retain office". With this in mind, politics only makes politicians. Whereas,  to make statesmen, people of proving characters and God fearing must be available and such individuals are rare and difficult to come by.  It is important at this point also to call the attention  of Alhaji Rabiu Musa  Kwankaso, the presidential candidate of the New Nigerian Peoples Party (NNPP) to the news making round about his clandestine meeting with the President select Bola Ahmed Tinunu in France and to ask him to recall how in the past how some   of the great politician in Nigeria such as Late Alhaji Lateef Jakande,  Ebenezer Babatope  and Dr. Olu Onagorowa, just to mention a few,  soiled their clean political garments by accepting political appointments from the late military head of state, General Sanni Abacha and take caution.  He should realize that romancing with Asiwaju Bola Ahmed Tinubu for any reason will do him more harm than good and that may eventually destroy his political  ambition of becoming the president of Nigeria in the future, for no one who  eats his cake can  have it.  
On a final note, fellow Nigerians and the youths in particular should not be discouraged by what goes on in the country right now.  They should not take away their eyes from the ball or be distracted.  The struggle to regain the stolen mandate of Nigerians is a task that goes beyond May 29 and whatever sharade  that may take place.  We shall not die but live and have a new Nigeria realized. The word of God admonishes us not to boast of tomorrow as we do not know as human beings what today holds. The saying of Helen Keller is also instructive in that regard; "i who am blind can give one hint to those who see, one admonition to those who will make full use of the gift of sight.  Use your eyes as if tomorrow you will be striking blind and the same method can be applied to the other senses. Hear the music or voice, the song of a bird, the mighty strings of an orchestra as if you would be striking deaf tomorrow. Touch each object you want to touch as if tomorrow your tactile sense will fail. Smell the perfume of flowers, taste with  relish each morsel as if tomorrow you could never smell and taste again.  Make the most of every sense".   Let those who have ears hear and those who have eyes see with them.  For you don't have to be blind to see.  God bless Nigeria
By: Samuel Adetunji Adeyanju