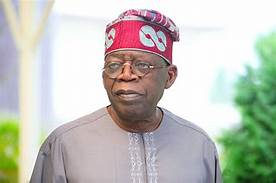 A wise man admonishes that it is better to believe in something that isn't than to disbelieve in something  that is,  and according to a French proverb,  40 is the old age of youth, 50 is the youth of old age.  The  journey of 1 thousand miles begins with a step and the same applies to the journey of life for if we live long enough, we shall die someday.  Counting the numbers of our days presents to us the opportunity to gain a heart of wisdom. The Nigerian youths who have been  at the receiving end of  the selfish and inhuman governance in Nigeria spearheaded by the old folks rose  up to the occasion by determining  to use the 2023 elections as a game changer to retrieve their stolen future from the older generation of politicians.  Unfortunately,  their hope and aspiration that was raised to a promising level became dashed by the irregularities and fraud that characterized the elections resulting in outcomes that are designed to maintain the status quo of reckless politicking that will further heighten the  level of unemployment, poverty and corruption in the country.  The outgoing president of Nigeria, Muhammadu Buhari is leaving at 80 and the purported president-select whose age is unknown to Nigerians is presumed to be of the same age if not older than the outgoing president.  
The politicians in Nigeria who belong to the older generation can best be likened to farmers who after harvesting their crops, who instead of keeping the seed from the harvested fruits for the purpose of saving them for the next planting season,  eat both the fruits and the seeds making no provision for the planting season.  The Nigerian politicians are not only selfish and wicked, they are also heartless and greedy.  The  Nigerian youth who for instance is  30 years of age now,  adding another 8 years to his present age makes 
him 38.  Adding 8 years of hopelessness due to unemployment, insecurity and poverty to his age constitute a loss and a waste of those precious years and that inadvertently translates into the loss of his tomorrow.   The present political quagmire that is a function of what fits in for description as a daylight robbery of the mandate of the Nigerian youths and their helpless parents by the ruling APC government in collaboration with the Independent National Electoral Commission (INEC),  must be resisted and not allowed to fly. The leadership in Nigeria today is unfortunate and retrogressive by all fringe  of imagination.  They are thieves  who deserve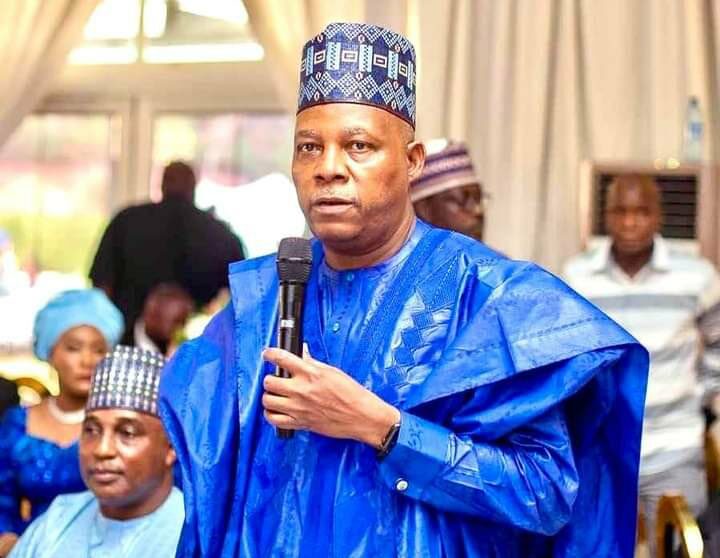 to be treated as such.  The outgoing wicked governor of Rivers state, Nyesom Wike  displayed one of his many fooleries as he invited the purported president select to Port Harcourt for  the commissioning of one of his flashy projects on May 3, 2023.  There at  the Port Harcourt International Airport were a collection of rascals who see themselves as leaders welcoming their guests.  It is now clear and not surprising why the results of the people's president,  Peter Obi who won Rivers state was fraudulently assigned to Tinubu.  In his speech, Bola Ahmed Tinubu shamelessly claimed that he won the February 25, 2023 presidential election, a victory that will soon be busted and given to the true winner by the judiciary very soon and by the grace of God Almighty.  
Nigerians should wake up and fight this illegality and criminality in our society until it is crushed.  Political rascality has assumed a dimension in Nigeria where it has no regard for age.  If what obtains in Lagos State in the forms of political hooliganism and rascality are allowed to be replicated in Nigeria, the country will be doomed and for this not to happen, all hands must be brought  on the deck and with the believe and strong determination that it is better  to die standing on one's feet than to live on one's knees.  The Igbos i believe strongly are not cowards like the Yoruba's.  These people of the Eastern extraction in Nigeria have been marginalized for too long and now that one of  their sons has won the presidential elections of February 25, 2023 and with the support of both the Hausas and the Yoruba's and other minority ethnic groups in Nigeria, it is now or never.   The fraudulent emergence of Bola Ahmed Tinubu is not in the interest of Nigeria and instead of curbing corruption, illegality and criminality in Nigeria, it will definitely increase these vices and this must not be allowed to happen. Swearing in somebody like Bola Ahmed Tinubu with a forged university certificate, no traces of the primary and secondary school attended, bearing  a dual citizenship which he lied about,  and a convict in the United States in connection with hard drugs as well as being the outcome of an election characterized by irregularities,  is to bring the hard won democracy in Nigeria to an end.    To this end, the Nigerian judiciary, the Nigerian civil society organization, the faith communities, well meaning men and women and the youths of Nigeria should stand up for equity and justice so that Nigeria may not go into extinction. 
Furthermore, to the Nigerian youths, be admonished by this wise saying that what old people tell you you cannot do, you try and find you can.  I am  convinced that to maintain ourselves on this earth is not a hardship but a past time if we may live simply and wisely. Moreover, to all the living and perceptive Nigerians,  understand that life is short and making the most of every second, minute and living a purposeful life is imperative.  No time can be wasted due to carelessness and indifference.  Nigeria is blessed and precious. The prodigal sons in our midst have been identified and they are none less than the reckless and heartless politicians who have held the country to ransom for too long.   We cannot sit down on defense and allow the destiny of this country to be bastardized.  It is now or never.  "All men wonder to see water turned  into wine, everyday the earth's moisture being drawn into the vine  is turned by the grape into wine and no man wonders" –  Gregory The Great.  It is not enough to live in Nigeria and among the rascals and hooligans who call themselves politicians and leaders and continue to wonder.  It is time to assume our rightful place in destiny by challenging and defeating our oppressors and to  become the wonder that we are created to be.  For as a bird that wanders away from her nest, so is a man that wanders away from his place.  
On a final note, there is no mountain anywhere that we cannot surmount with God on our side and determination in our heart.  Where there is a will, there is a way and all the armies in the world cannot stop an idea whose time has come.  Enough of this sufferings and oppressions. "We have to take the first step as though there were no God.  it is no use to wait for God to help us, He will not.  But immediately we arise, we find  He is there" –  Oswald Chambers.   God bless Nigeria. 
By; Samuel Tunji Adeyanju