Bishop of Anglican Diocese of Egbu, Imo State, Right Reverend Geoffrey Okorafor has admonished all out-going governors to avoid looting their respective states' finances.  
Rev. Okafor gave the advice during a confirmation, admission and induction Eucharistic service at the Emekuku Parish of Saint Stephen's Anglican Church, Owerri North Local Government Area, Imo State, Independent News reports.
The cleric explained that the state assets include both movable and immovable properties, adding that the call become necessary in a bid to avoid depletion of the resources of the states before the expiration of their respective tenures.
Bishop Okorafor maintained that there were corrupt practices that should not be tolerated as he was displeased over the allegations that some out-going governors had started looting state treasures ahead of the May 29 inauguration date.
He called on the governors to set good records for their successors to emulate so they could be remembered for good and that the Inspector General of Police should review the operations of it ranks so as to check excesses considering the alarming rate of killings of the youths.
While urging the congregation to desist from taking God for granted, the cleric noted that the respect man has for his fellow human being has more value than that to God and therefore admonished Christians to make their ways straight with God.
In another development, the Chairman of Christian Association of Nigeria (CAN), the Northern region, Reverend Yakubu Pam urged newly elected governors in the 19 states to bring development to their states.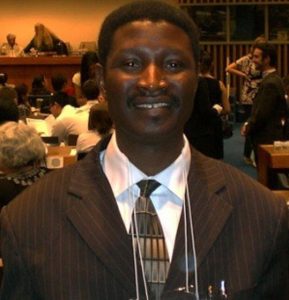 Pam made this known in a statement released yesterday in Jos, saying, "All Northern states are in need of development that will touch the lives of the people. With the right government policies that address those needs, the current crisis in some states of the North will come to an end."
He urged the Northern governors to take security as a major priority to avoid re-occurrence of the past where many lives were lost to attacks and killings by Herdsmen and insurgences.