Sequel to the continued incarceration of Dapchi school girl, Leah Sharibu by Boko Haram for over a year now, President of the Church of Christ In Nations (COCIN), Dachollom Chumang Datiri has accused the Federal Government of treating the matter lightly.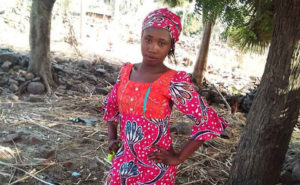 As Guardian reports, Datiri stated this at the 96th General Church Council (GCC) of COCIN in Jos on Tuesday.
In his speech, he said: "In a civilized society, the country would have come to a standstill in the first few hours of her abduction until she was found." He lampooned the government, saying that it is despicable for it to have the audacity and effrontery to have played with the issue up till now.
The COCIN president further condemned the attacks on Molai community of Borno and Ngoshe Sama, saying: "It is a real thing of concern that these attackers use sophisticated weapons."
Speaking on the recently concluded 2019 general elections, Datiri said that the apprehensions of Nigerians of potentially violent polls were eventually doused but described the exercise as the worst ever conducted in the history of Nigeria.
Stating further, he urged Nigerians to pray for justice to prevail at the election petition tribunals nationwide.
He said, "The elections have come and gone proving wrong the apprehensions of Nigerians of potentially violent polls. The elections were generally peaceful, but with the drafting of the armed forces including the Nigerian Army to the polling units, and the number of election petitions already at the tribunals reaching a record of 736.
"These were the worse elections ever in the history of Nigeria. Let us pray that justice will be done at the tribunals.
Rev. Datiri said Nigerians were disappointed with the fight against corruption promised by President Muhammadu Buhari in the last four years, claiming that the exercise had not yielded any significant fruits.