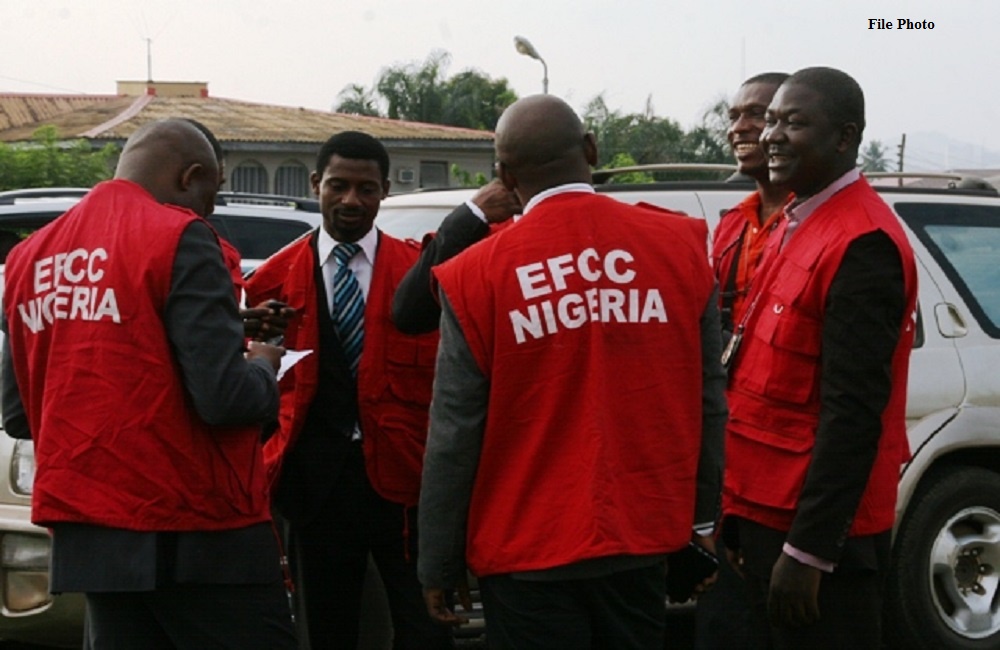 The Economic and Financial Crimes Commission (EFCC) has challenged the claim that the N1.6 billion linked to an aide of ex-President Goodluck Jonathan, Dr Waripamo-Owei Dudafa was a donation to the Anglican Communion in Otuoke, Bayelsa State.
Counsel for the EFCC, Rotimi Oyedepo, challenged the ex-presidential aide, Dr. Waripamo-Owei Dudafa, to show evidence that any part of the money was transferred to the church. But Dudafa replied that only his former principal, Jonathan, could explain that.
The EFCC is prosecuting Dudafa for alleged fraud of N1.6 billion, alongside Joseph Iwuejo, a banker who the EFCC said was his account officer in Heritage Bank. The respondents opened their defense on Monday after the court had dismissed their applications for no-case submission.
According to him, the N1.6 billion found in the account of Avalon Global Property Development Company Limited, which the EFCC linked to him, is not proceeds of fraud; but part of the money donated to Jonathan's church in Otuoke to build St. Stephen's Youth Development Centre.
He said that Jonathan asked him to look for someone in the private sector who could help to keep the $10 million once the chief launcher, Prince Arthur Eze redeemed his pledge.
As a result, Guardian reports that he got an ex-military man, Somprie Omiebi, who lodged the money in the Heritage Bank account of Avalon Global Property Development Company Limited.
Responding to the request to point out the money transferred to the church, Dudafa said: "From Exhibit B (the account statement), no fund was transferred to the Anglican Communion of Otuoke Community. I can't see it. It couldn't have been because only the former President could have given directive on what to do."
During the cross-examination by the EFCC, Oyedepo asked Dudafa to reveal to the court from the statement of account that a sum of N30 million was transferred on November 25, 2013 to 'The Jakes Fast Food and Restaurant', in which Dudafa had the highest share and often addressed himself as the chairman.
The prosecutor also led Dudafa to point out fund transfers running to several millions of naira to individuals and firms. The case was adjourned till September 7, 2018.
By:  Ololade Olatimehin