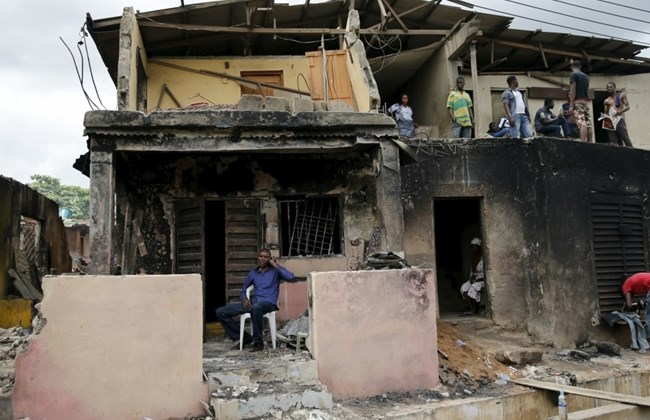 Five insurgents have lost their lives in a failed bomb attack set in Kaleri community, Maiduguri on Sunday, the News Agency of Nigeria (NAN) reports.
The attack was aimed at causing havoc in Maiduguri, the Borno State Capital when it backfired, killing the perpetrators. The National Emergency Management Agency (NEMA) confirmed the incident on Monday in Maiduguri.
Eye Witnesses said that the five powerful explosions shook the State capital between 7:30 p.m. and 8:00 p.m., putting residents at risk.
The Northeast Zonal Coordinator of NEMA, Mr Bashir Garrga, disclosed that three residents were injured during the attack.
Garrga explained that the failed attack involved two females and three males, who ignited Improvised Explosive Devices (IEDs) attached to their bodies, causing harm to them.
Head of Emergency Response of the Borno State Emergency Management Agency Malam Bello Danbatta also narrating the incident, explained that two male bombers ignited their explosives behind a security cordon in the Kaleri area while one of the female bombers targeted a home where a man and his wife were sleeping outside and ignited her explosive.
The other female bomber knocked on a house and as the owner opened, she quickly ignited her IED. The third bomber only destroyed a building, killing only himself.
"Nobody was killed except the bombers. They were trying to sneak into the neighborhood to cause havoc but their plan failed.
"Their dead bodies were evacuated to the state's specialist hospital by the team. The injured were taken to the hospital by their love ones," Danbatta said.
He added that the suicide bombers were actually targeting residents in the Kaleri community.
By Anne Bassey