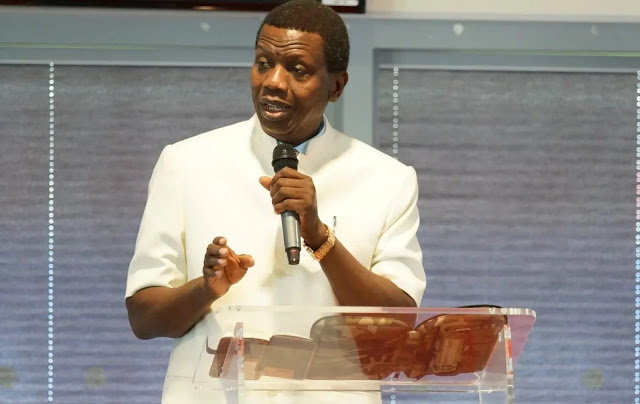 General Overseer of the Redeemed Christian Church of God (RCCG), Enoch Adeboye, has made a donation of N10 million for the construction of the new architectural department in the University of Ibadan (U.I), Oyo State.
Disclosing this on Wednesday at the institution's matriculation ceremony of 3,464 students was the University's Vice Chancellor, Professor Idowu Olayinka.
As reported by the Guardian, Prof. Olayinka bemoaned the inadequacy of the number of architects in Nigeria which has a population of about 190 million people as against that of Berlin, Germany with 3,575 million people.
The Professor was optimistic of the institution's production of architecture graduates in the nearest future that would apart from design homes, their creativity, imagination and ideas would shape the state and other cities.
In another development, the Overcomers Zone of the R.C.C.G, Abule Egba, Lagos has kick-started an empowerment and skill acquisition program for youths in the community.
The training which will border on tailoring and fashion designing, cosmetology, decorations and events management among others, is targeted at enhancing productivity among youths and help reduce the high rate of unemployment in the country.
Speaking on the initiative, the Zonal Pastor, Afolabi Simeon blamed the alarming rate of unemployed graduates in the country on the nation's long system of education that is more of grammar and less of practical learning.
"The truth remains that the major cause of unemployment among these vibrant youths is lack of skill to back up what they learnt from their institutions of learning. When these graduates were still in school, they did not bother to learn at least one single skill…If they had learnt any skill at all, the rate of unemployment will reduce among them.
"Therefore, the need to acquire and develop specific entrepreneurial skills cannot be neglected because entrepreneurship is vital to creating employment and indeed a special form of employability for graduates.
"Empowerment helps individuals or groups to fully access personal and collective power through knowledge, skills and motivation for proper functioning in their society and contribution to the economy." He said.
Pastor Afolabi urged the youths to strive to live a purposeful life and not seek shortcuts to success but follow normal route to achieve it.
Related