The South West Chairman of the Christian Association of Nigeria (CAN) and president of Gospel Baptist Conference of Nigeria, Archbishop Magnus Atilade has passed away at the age of 76.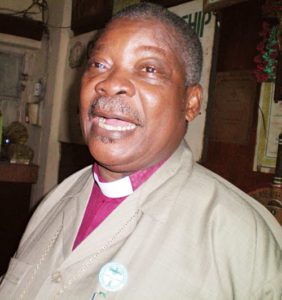 Reports say the deceased died on Thursday morning at the Lagos State University Teaching Hospital (LASUTH), Ikeja.
Reacting to the loss, CAN National Vice President, Professor Joseph Otubu said the demise of the ex-chairman is already being felt, describing the deceased as a good fellow that contributed a lot to the growth of Christianity.
He said, "It's shocking to us in CAN. He was a good man who contributed a lot to CAN. We will surely miss him massively. May the Lord comfort his family and CAN because this is certainly a big loss."
Lagos State CAN Chairman, Alex Bamgbola added that while he was alive, Atilade was a good man who served God and set examples, "He did the best he could do for the body of Christ. He was a great leader as a founding member of CAN in Lagos. He worked very hard for CAN in Lagos. We pray that the Lord will reward him with eternity."
CAN secretary, Israel Akinadewo, added that Atilade was a Christian who fought a good fight: "Baba has done his best in fighting the cause of Christianity in the nation. I wish him eternal rest."
The Catholic Archbishop of Lagos, Adewale Martins, said: "Atilade was a pleasant man, ready to interact with the body of believers. He was noted for his sharing and fellowshipping with fellow Christians. He was also ready to relate with Christians in other denominations. May his soul rest in peace".
Atilade's Personal Assistant, Reverend Victor Ojebode, also described his deceased boss as an incredible leader and mentor, "He was more than a boss. He was a father with the interest of the masses and his subordinates at heart. This is a great loss and we will sure miss every good thing he stood for."
The late Archbishop Magnus Atilade was a former Chairman of the Lagos branch of CAN and a chiropractor at St. Luke Chiropathy Centre, Ekololu, Lagos until his demise.