260 Christians, 360 Civilians Killed in October –Report
Samuel Mayowa
November 1, 2018
October 2018 has witnessed Islamic extremists kill about 260 Christians out of no fewer than 360 civilians in the Middle Belt Region of Nigeria.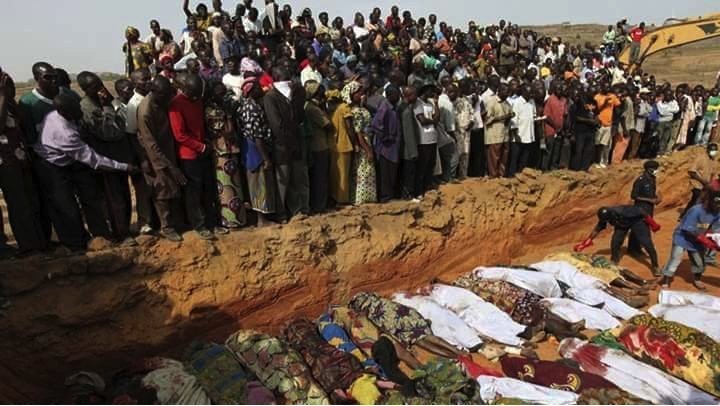 This was contained in a report released on Wednesday by the International Society for Civil Liberties and Rule of Law, signed by its board Chairman, Emeka Umeagbalasi and Head, Civil Liberties and Rule of Law, Obianuju Igboeli.
The report revealed that the extremists orchestrated the killings in the region which consists of Kaduna, Plateau, Benue, Adamawa and Borno states.
Describing the act as distasteful, the report decried the response of the Kaduna State Governor, Nasir El-Rufai and the Nigerian Army to the attack.
The Guardian, quoting the released statement, revealed the breakdown of the over 360 deaths which showed that about 135 Christians were killed in Kaduna State between October 18 and 21, 2018.
Also in Jos, Plateau State, over 53 Christians were killed in the past month, and about 30 in Adamawa state, consisting 16 Christians along with 3 Churches and 15 others in Lafia-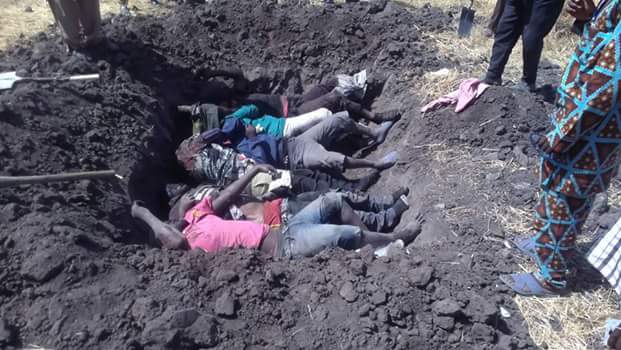 Lamurde and Mamsirmi communities in the State on October 23.
Furthermore, the report disclosed that in Benue State, 14 Christians were killed in Agena and Agbaaye communities of Ukum and Okpokwu local government areas of the state.
More so, the statement added that in Borno State, Boko Haram terrorists slaughtered 38 civilians, mostly Christians, along Maiduguri-Damboa Road and Molai Village in Jere Local Government Area of the state.
"Therefore, with the loss of no fewer than 260 Christians in the past 30 days, the total number of defenseless Christians killed by herdsmen, jihadists and their collaborators in the Middle Belt in the past 10 months of 2018 has risen to at least 2,262," the report stated.
Meanwhile, in another report released on Wednesday by the Journalists for Democratic Rights (JODER), it disclosed that not less than 10 people are killed monthly in Plateau, Nasarrawa, Benue and Kaduna states.
Pointing out that more than 200 people are still captives at different security formations without trial, the statement warned against the ethnic crisis in parts of the North, which may nosedive into a major national catastrophe that may affect next year's polls.
Submitting a comprehensive peace roadmap to governors of the affected states, the report, signed by Abukar Onalo, Chief Digifa Werenipre and Adewale Adeoye, noted that the state governments and people were underestimating the crisis in these states.