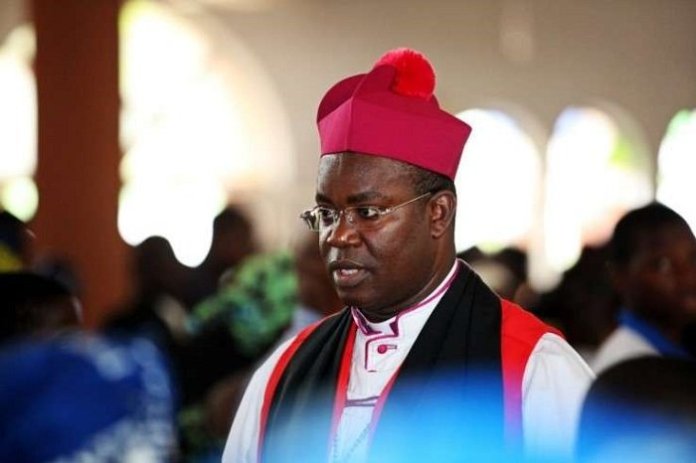 Anglican Bishop, Rt. Rev. Dr. Owen Nwokolo has warned politicians against dragging the country into another civil unrest.
Bishop Nwokolo handed this warning at All Saint Cathedral, Onitsha, Anambra State while speaking with newsmen on the state of the nation, particularly on issues surrounding the Upper Chamber of the National Assembly.
The cleric, who is Bishop on the Niger, Anglican Communion in the state, gave the warning sighting their unimpressive actions and utterances in recent times in the country.
He urged on the political class to focus on their principal responsibilities of co­ordinating and directing not only the affairs of the nation but also to maintain law and order rather than cause confusion and disruption of the system.
He lamented politicians' laying of dangerous precedents which if not checked, might truncate Nigeria's democracy.
He urged them to work hard to earn the confidence of the masses that elected them as against the embarrassment of operating in a broken lawless political culture which disappoints the electorate.
According to the Bishop, "I have keenly watched but, with utter disappointment, the sordid way which the politicians have been acting for the world of the present–day technology; how they have turned Nigeria into an object of caricature before the whole world, given every reasonable person serious concern.
"It was either fight in the National Assembly or the stealing of the mace. Today, it is a gale of defections and lockouts coupled with impeachment threats. When will all this end. When will our politicians be mature and responsible?" he asked.
"With the problem of insecurity occasioned by Boko Haram and the Fulani Herdsmen's insurgences staring us in the face, with the economic recession and its attendant hardship trying to crumble and impoverish the nation and with the intractable problem of youth unemployment fueling the flame of criminality among our youths, should any responsible man or woman of the nation's political class allow themselves to be swayed off their proclaimed national call? Of course no reasonable politician that worth's their salt can be so mean and permissive", the Bishop emphasized.
Bishop Nwokolo therefore called on political leaders to retrace their steps and see themselves as true worshippers in the temple of political and ethical integrity.
Mayowa Samuel