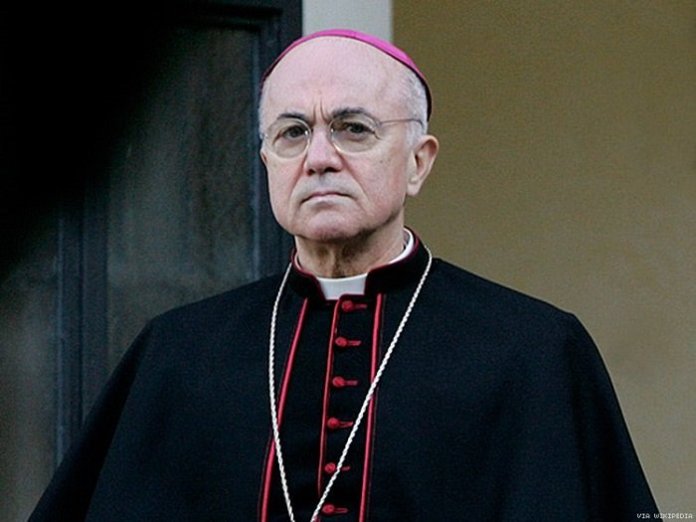 Italian cleric, former Vatican ambassador to Washington, Archbishop Carlo Vigano has stressed the need for Pope Francis to leave office following certain actions and inactions of the Catholic pontiff.
The archbisop who had triggered a crisis in the Catholic Church by calling on Pope Francis to resign, denied he acted in retaliation, arguing that the Pope did nothing about sexual misconduct by an American cardinal for years.
Vigano has however been in hiding since releasing the 11-page statement and has been communicating through Italian journalist, Aldo Maria Valli.
Vigano was quoted as saying: "I have never had feelings of vendetta and rancour in all these years.
"I spoke out because corruption has reached the top levels of Church hierarchy," the former Vatican ambassador said.
Italian media has reported he was upset for never being made a cardinal by former Pope Benedict or because Pope Francis blocked his promotion.
In his controversial statement, Vigano also accused current and past Vaticans and United States' Church officials of covering up the case of Cardinal Theodore McCarrick, who resigned last month in disgrace.
One of those he attacked in the statement is former Secretary of State under former Pope Benedict, Cardinal Tarcisio Bertone.
Pope Francis, on his flight home from Ireland last Sunday however told newsmen he would "not say one word" about the accusations, saying, "Read the document carefully and judge it for yourselves."
Mayowa Samuel