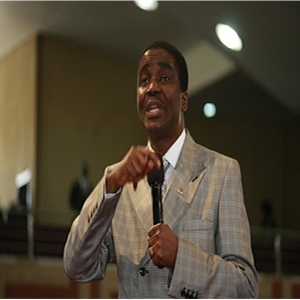 Vice President of the Living Faith Church Worldwide (Winners' Chapel) and senior pastor of the Abuja church (Goshen city), Bishop David Abioye has urged single ladies not to marry a man who is not financially committed.
The bishop relayed this to congregants saying that marrying such men is highly unsafe for any woman as the financial aspect is very significant.
While sermonizing he admonished men: "Don't look for who to enjoy. 'Sister can I have your car? can you loan me some #50,000 there?' Don't take advantage. You are a lazy man."
Advising women, he stated, "Anybody who doesn't show commitment financially is not safe for you to marry. You will pay children's school fees; you will pay house rent. There is no way you can separate true family leadership from financial commitment.
"I didn't have much but I gave what I have to let my wife know that she is my responsibility. There was a day I was so excited, I bought rubber shoe for her. That was what I could afford but she knew I was out for her well-being. There was no week food lacked in the house even though then the meats were very tiny," the clergyman used his own marriage as a perfect example.
All kinds of relationship need the equal inputs of both partners to create an atmosphere where each complement the other, no wonder Abioye has advised women not to settle for men with a low sense of financial responsibility.