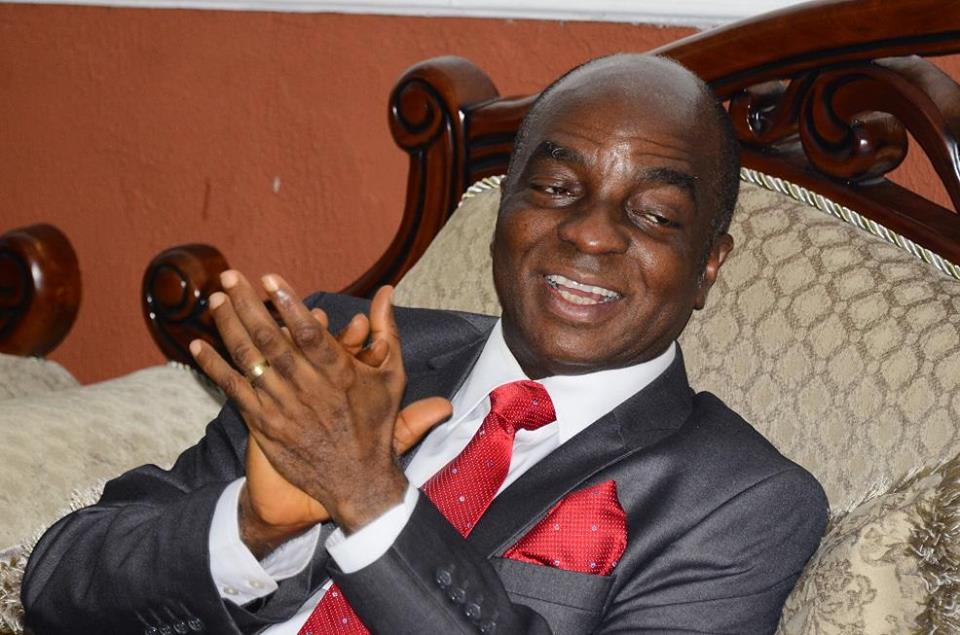 2019: Bishop Oyedepo Talks About His Presence at Obasanjo, Atiku Meeting
Founder of the Living Faith Church Worldwide, aka Winners' Chapel, Bishop David Oyedepo, has asserted that he never received a bribe from any politician.
Oyedepo said this during his sermon titled: "Covenant day of open doors" on Sunday.
The cleric was reprehended last week on social media for attending the reconciliation meeting between PDP presidential candidate, Atiku Abubakar and former president Olusegun Obasanjo.
He, however, maintained that he belonged to no political party, stating that he was a peace mediator.
Oyedepo said, "I have never belonged to any political party and will never belong to one, wherever parties you are in that is where I am in.
"There is no party without winners in it, if you get to any party and you don't see any winner in it you better check out of there, even the one that have not being formed winners are there.
"Our goal is to secure the glorious destiny of our nation by paying whatever price it require.
"I have never taken any dime from any political candidate in my life, I am a mediator.
''The price of peace is far cheaper than the cost of war so what we are saying is let us talk this over don't let us exchange blows.
"Let us be mature and be sincere, let's give chance to reason and let the wicked turn from their wicked ways. We have to do it by appealing to people reasoning.
"Does anybody here want to see war? The 30 months war we fought, the effect keeps lingering, you won't see war again in the name of Jesus," he concluded.