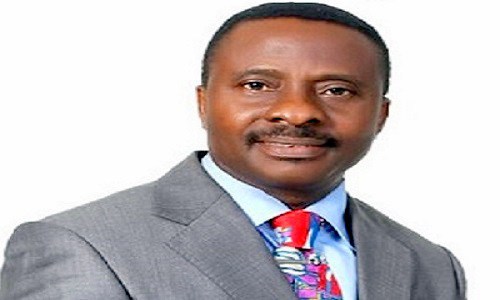 The president of Christian Association of Nigeria (CAN), Pastor Samson Ayokunle, has said the association had finalized plans to train 300 electoral observers to monitor the 2019 elections and subsequent ones for transparency
The cleric also called for an outright cancellation of the governorship election held recently in Ekiti and Osun states for allegedly failing credibility test.
Guardian reports that the CAN president, made the call at a First Christian Leaders Roundtable Summit with Legacy Initiative International (LII) in Lagos.
"Presently, Nigeria is a sleeping nation. It is creeping but the Lord can make the cripple to walk. With God on our side, we know that the nation is going to rise above all her challenges, he said.
According to him, since the reports of international observers and monitors did not confer credibility on the exercise, it befits the Independent National Electoral Commission to do the needful through outright cancellation.
"What we saw in the recent past state government elections is not good at all. There were cases of vote buying, intimidation of voters by the security agents, as well as complaints of compromise by INEC officials.
"Even international observers and monitors declared that the elections were not credible. INEC should therefore set the exercises aside and go back to the drawing board
"We have gone to INEC to register CAN as election monitors. So we are going to put three people in each polling booth to monitor the polls. This movement is going to cost us N12 million to train 300 people, 50 in each geo-political zone. Those 50 will train the people that will give us three people in every voting unit." He added
He however condemned the alleged discrimination of the South East region in federal appointments, saying no region has the right to have more people in government than the others.
"We need mutual respect for one another. We need to make the law enforcement and security agencies to be objective and independent. If there is no justice, there would be hatred. We are stakeholders in Nigeria, the politicians are no better stakeholders than us and it is their duty to listen to those who elected them."
By: Oluwaseyi Jeje