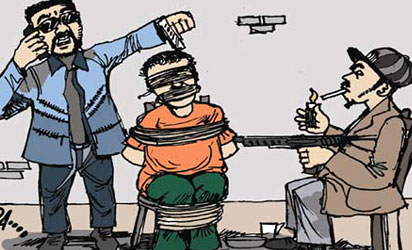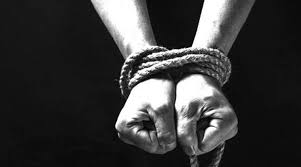 Kidnappers of the Parish Priest of Emmanuel Catholic Church in Aragba, Oviri-Okpe, Okpe Local Government, Rev. Father Christopher Ogaga has demanded a 15 million naira ransom following his abduction in Delta state two days ago.
According to reports, the State Commissioner of Police, Mr. Muhammad Mustaf, said, "Yes, we are already searching for the kidnappers; he was kidnapped two days ago."
A senior police officer, who spoke on condition of anonymity, said that the priest had left Aghalopke at about 10 p.m. on Saturday for Warri to assist the parish priest of Mother of Redeemer Catholic Church, Airport Junction, Effurun, for the three masses scheduled for Sunday morning.
He said, "Unfortunately, he never got to his destination and it is pretty unclear what precise location he was abducted.
The state Police Commissioner also confirmed the development saying operatives had launched a manhunt for the kidnappers.
"His abductors have made contact with the church and are making a demand of 15 million naira as ransom, but we are on the trail of the hoodlums and I assure you that he would be rescued and the hoodlums arrested." He concluded.
Ogaga is also the Principal of St. Peter Clavers College, Aghalokpe, Delta State.
By Oluwaseyi Jeje