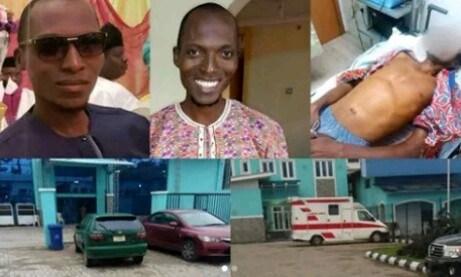 A 34 year-old man, Olatunji Adedeji Odusan, has died after he was allegedly beaten to death by security guards of Believers Love World aka Christ Embassy on Monday, August 20th, 2018.
This was revealed by a bereaved lady, Olayemi Odusan Adebajo, who took to her Facebook page to cry out following the death of her brother.
Adebanjoer wrote "Olatunji Adedeji Odusan, a 34 year-old young guy with a promising future was cut short by the church's security guards. Olatunji, the deceased was a registered guardian to a student of the healing school Mr. Onyeneke, who is physically challenged and on a wheel chair.
"On the fateful day, 20th August 2018, Olatunji, the deceased was brutalized within the church healing premises due to argument on parking at the car park. According to eye witnesses, the deceased (Olatunji) we learnt, explained that he only wanted to pick the student who is on the wheel chair and did not intend to stay long"
Olatunji was later rushed to Lagoon Hospital but died on the way.
by Anne Bassey