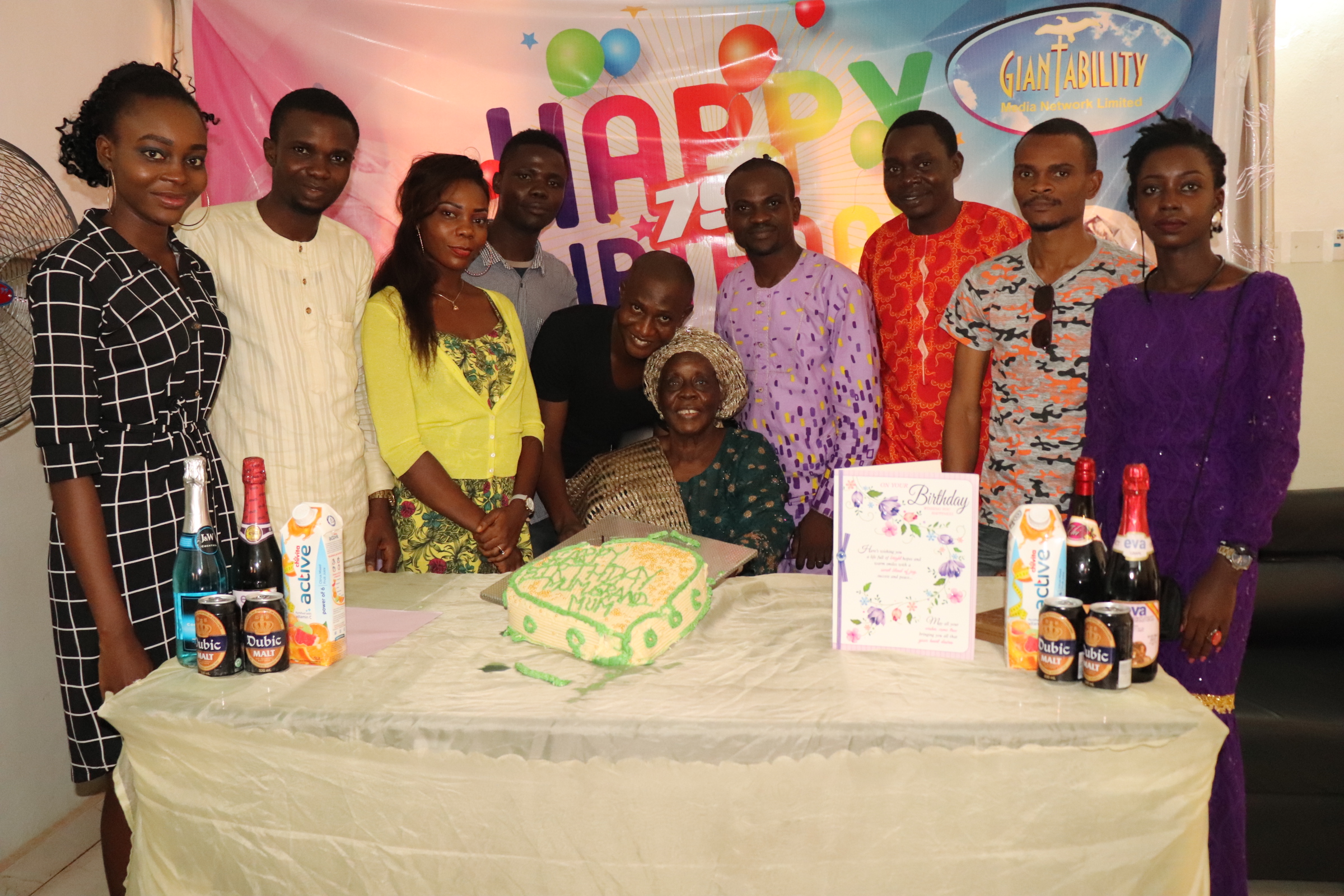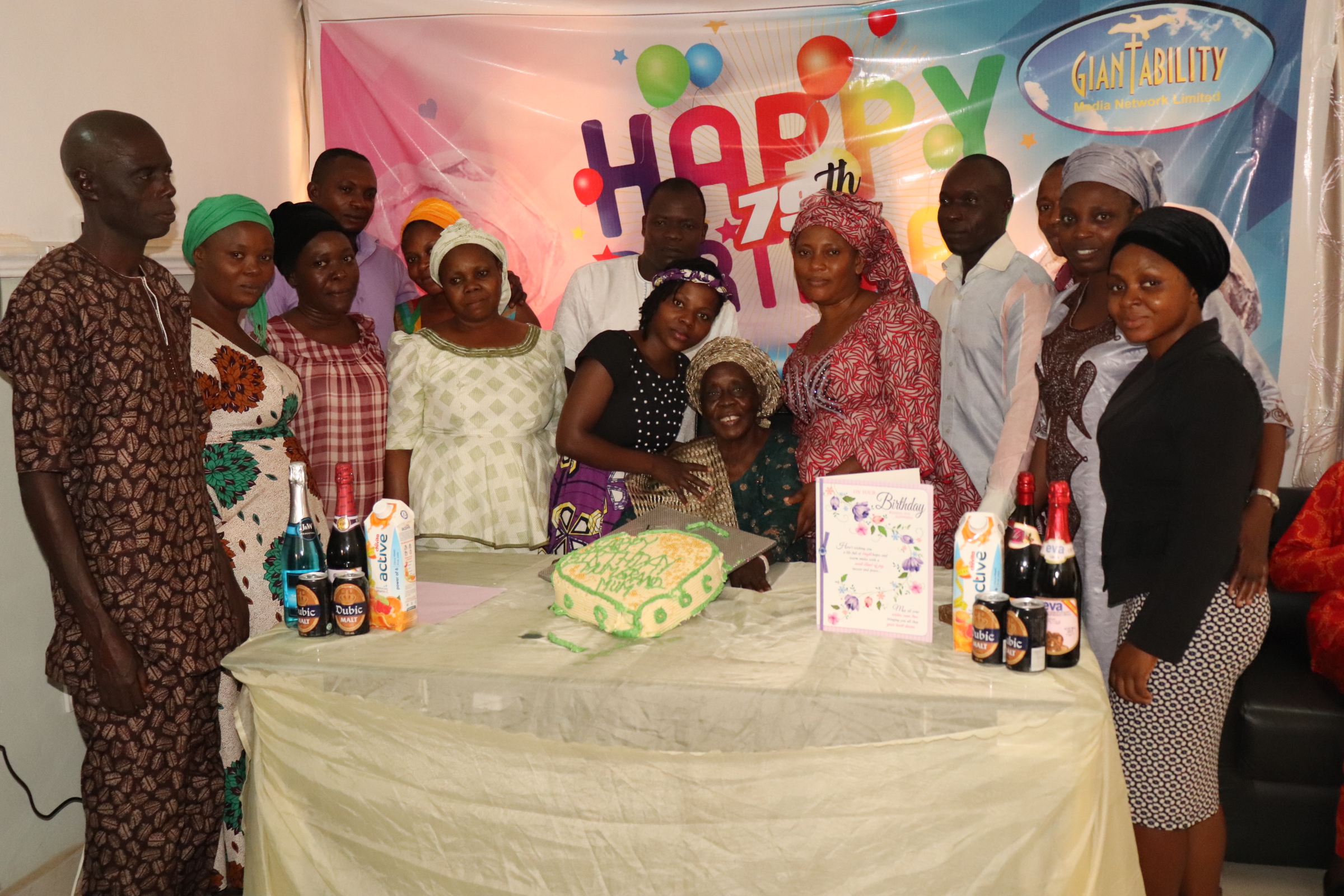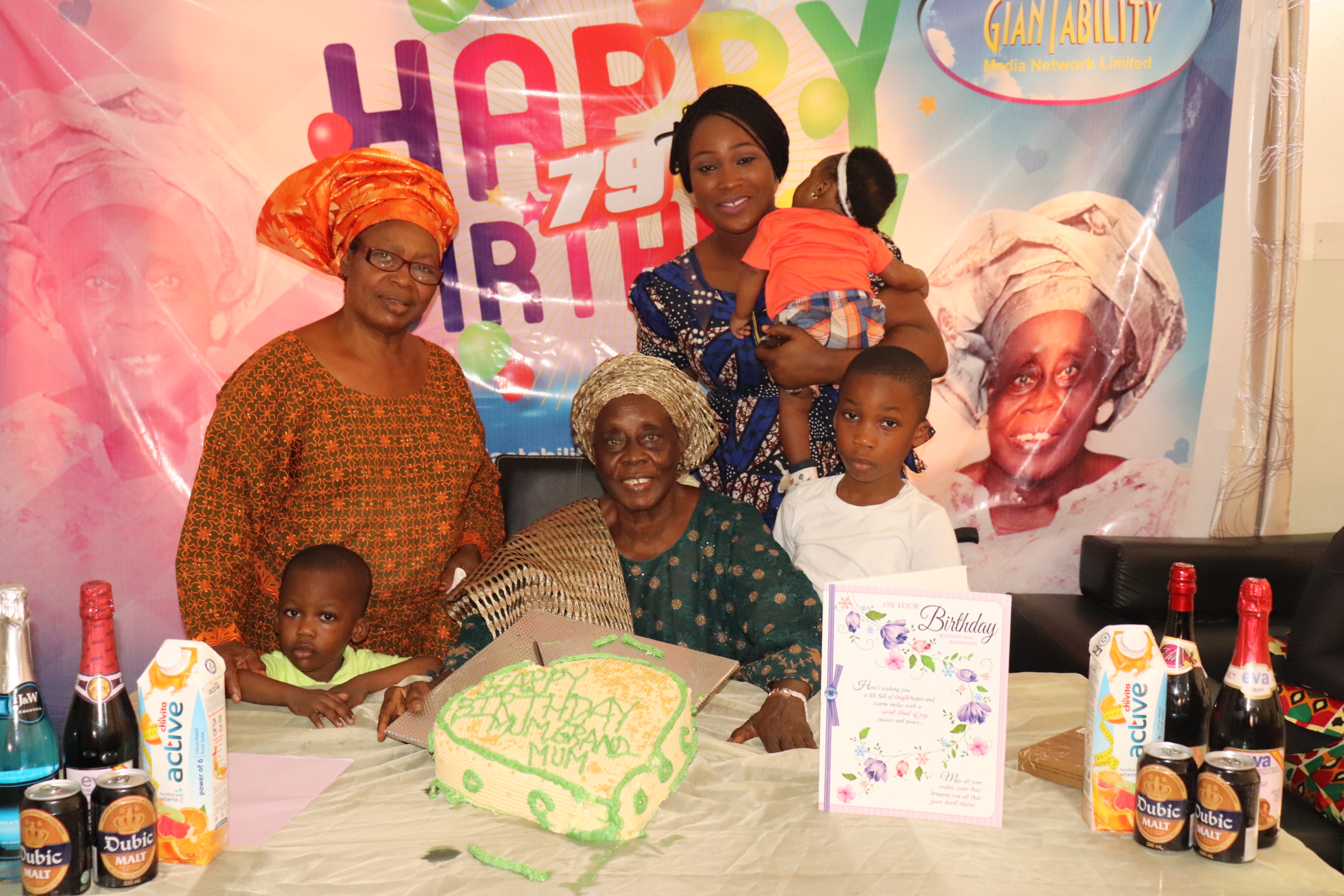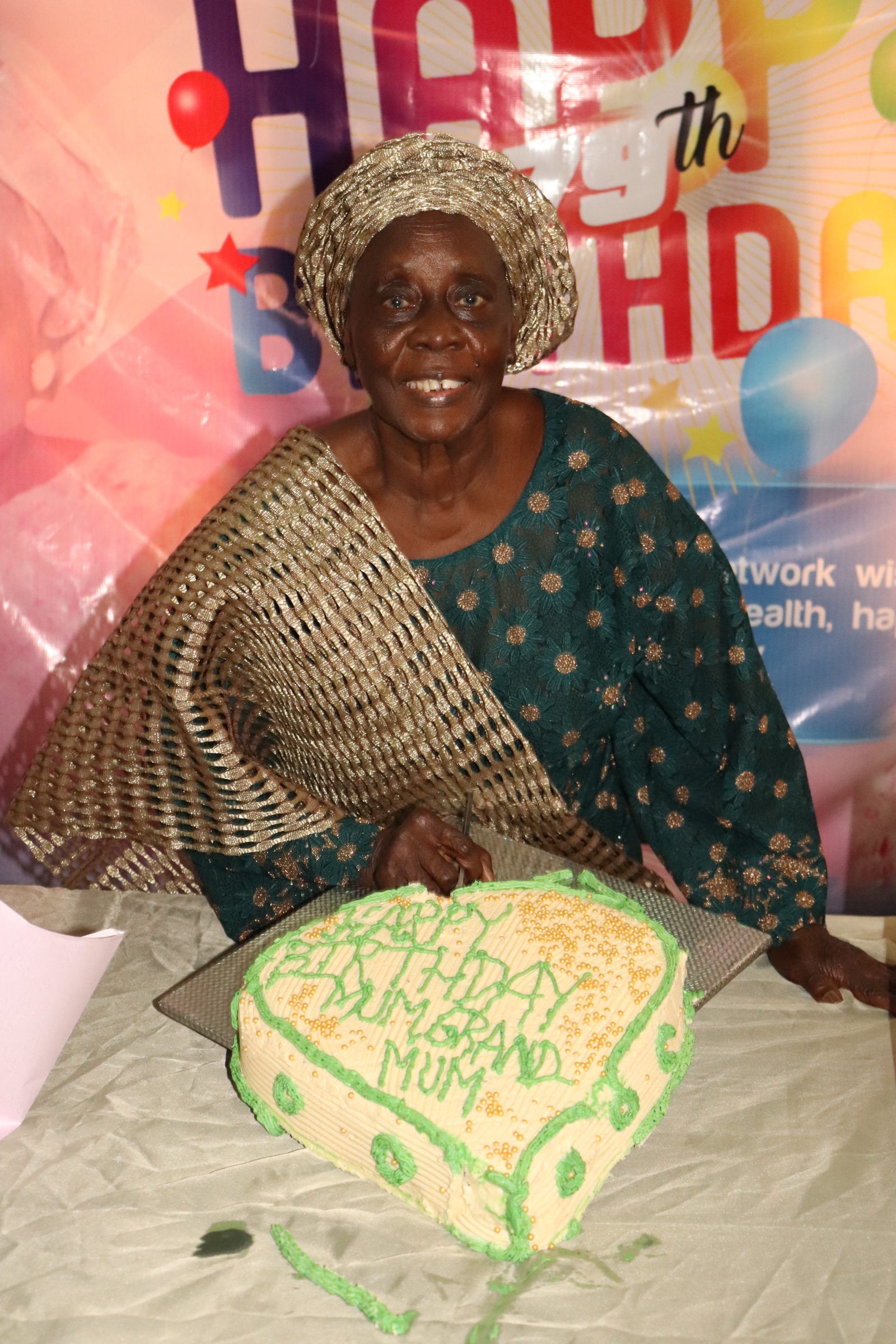 Giantability Media Network (GMN), publishers of Livinghope Magazine over the weekend gathered at Agbara, Ogun State alongside family members and well-wishers to celebrate the mother of the Chief Executive Officer (CEO) of the group, Mrs. Gracious Ajoke Adeyanju as she turned 79 on Tuesday.
The event witnessed the presence of GMN staff, members of the Redeemed Christian Church of God (RCCG), King of kings parish and Mountain of Fire and Miracle Ministries (MFM), Area 4, Opic Estate, Ogun State.
Pastor Adeleye of MFM delivered the opening prayer while Pastor Akin, an accustomed family friend sermonized on surrendering lives to God so that salvation may be received.
Expressing gratitude to God for the gift of salvation of his mother, the CEO, Pastor Samuel Adeyanju took to his facebook page to break the news as she got  baptized on the 30th of June 2018.
He wrote "I am grateful to God Almighty for his Grace upon my loving mother who got baptized today at the age of 79. The transition from the region of darkness to the marvelous light of Jesus was a war but Jesus won and to Him alone be all the Glory. The new name of my mother is now GRACIOUS AJOKE ADEYANJU. Congratulations Mom and I wish you long life, good health, and God's blessing in Jesus name. Happy Baptism."
John Oloruntoba Adeoti, the master of ceremony coordinated the event as it went from dancing to singing, praising along with a picture session.
Beaming with joy, she expressed gratitude to God as she praised Him for the gift of redemption.
Mama Rere as she is fondly called was born on the 27th of August 1939.
By Anne Bassey