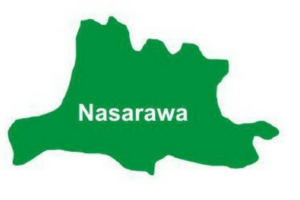 Leaders of Nigerian Inter-Faith Action Association (NIFAA), in Karu Local Government Area of Nasarawa State have on Thursday, commenced a two-day inter-religious dialogue ahead of the 2019 polls.
According to reports the dialogue was organized by the Esu Karu, Luka Panya Baba, in form of a peace campaign and education to promote interfaith in the council.
They organizers emphasized that as the elections draw near, peace should be the watchword between Christians and Muslims to ensure success of the polls and peaceful co-existence.
The Esu narrated that, "Living in peace is the best. Though Christians and Muslims in Karu have been living in peace, we are fully in support of the peace process. NIFAA and all the religious leaders should carry out their activities faithfully with peace as the watchword."
Executive Director of NIFAA, Bishop Sunday Onuoha, who was represented by Murtala Abdulrahman said the effort of the association was aimed at uniting Christians and Muslims in the council.
He said "We must continue to live peacefully with one another; that is the focus of our organization. We are seeking to harness religious harmony for development of the country.
"We want good understanding between Christians and Muslims; including building relationships between the religious leaders. We are here to facilitate peace and understanding between Muslims and Christians during elections. Places of worship should lead the people to understand that it is only peace that will bring development and allow the people to worship God properly."
Onuoha concluded that the peace effort was for the benefit of the community and humanity.
The Karu branch chairman of the Christian Association of Nigeria (CAN), Rev Bulus Joshua said the peace dialogue was needed.
He said even though the local government has not been experiencing religious intolerance, there is need for everyone to promote interfaith relationship.