A new report from international news agency, Reuters, details how African churches are making waves in downtown London. The report, published today, describes the scene of prayer and worship that is very evident across the churches visited by reporters.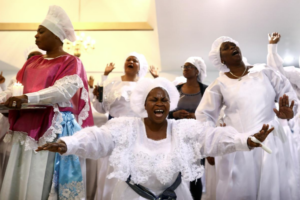 In one church, the report describes a "sparse formerly industrial building, its interior brightened by touches of gold paint, where a speaker reminds the group of a list of banned activities – no smoking, no drinking of alcohol, no practising of black magic."
In yet another street outside, "a pastor flicks holy water over the car of a woman who wants a blessing to ward off the risk of accidents."
The busy scene at the Celestial Church of Christ is repeated at a half a dozen other African Christian temples on the same drab street and in the adjacent roads – one corner of the thriving African church community in south London.
According to the report, around 250 black majority churches are believed to operate in the borough of Southwark, where 16 per cent of the population identifies as having African ethnicity.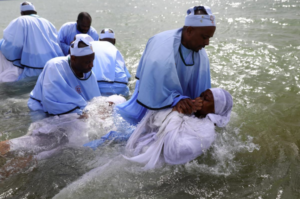 Indeed, Southwark represents the biggest concentration of African Christians in the world outside the continent with an estimated 20,000 congregants attending churches each Sunday, according to researchers at the University of Roehampton.
The report reads in part:
Reflecting the different waves of migration to Britain in the 20th century, Caribbean churches began to appear in the late 1940s and 1950s as workers and their families arrived from Jamaica and other former British colonies.

African churches opened their doors in London from the 1960s, followed by a second wave in the 1980s.

Migrants, many of them from Nigeria and Ghana, sought to build communities and maintain cultural connections with their home countries by founding their own churches, often founded in private homes, schools and office spaces.

As the communities grew, the churches moved into bigger spaces in bingo halls, cinemas and warehouses, gathering congregations of up to 500 people where services are streamed online by volunteers with video cameras.

There is a striking contrast with the empty pews at many traditional Church of England churches where congregations have dwindled for years.

'We pray for this country,' said Abosede Ajibade, a 54-year-old Nigerian who moved to Britain in 2002 and works for an office maintenance company.

'People here brought Christianity to Africa but it doesn't feel like they serve Jesus Christ any more.'

Anyone travelling around south London on a Sunday morning will see worshippers, often dressed in dazzlingly coloured African clothes, making their way to churches, each with their different styles of worship.

Hymns are sung only in African languages in some churches, or only in English at others. Some pastors take worshippers for full immersion baptisms in the cold of the English Channel. Others believe that when congregants suddenly start speaking in unknown languages it marks the presence of the Holy Spirit.