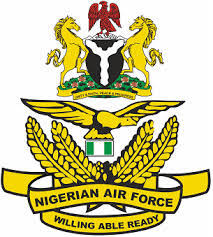 The Nigerian Air Force (NAF) has begun three days of free medical care for Internally Displaced Persons in Plateau State on Tuesday.
Captain Azubuike Chukwuka, who is the Director of Public Health and Human Services Department of the NAF, made this known, adding that the medical outreach would end on Thursday.
To kick start the event, NAF distributed mosquito nets to pregnant women and children in Plateau.
The Group Captain, Chukwuka, said that this decision by NAF was stirred by the plight of the IDPs, predominantly as it related to their health challenges.
Chukwuka said the IDPs would be treated of appendicitis, cataract, malaria and other health problems, including mass de-worming of the IDPs and medical glasses given to those in need them.
He added that surgeries would be conducted on cases that required operation, as this exercise was part of NAF's corporate social responsibility aimed at easing the health challenges of IDPs.
Air Commodore Hassan Alhaji, 551 NAF Station, Jos, said that apart from protection of lives and property, the force had a strong vision to engage in humanitarian services.
According to him, the gesture is to also build mutual understanding between the military and civil communities as well as help the displaced persons to live normal and productive life.
Mr. Dickson Chollom, Chairman Barkin Ladi Local Government, applauded the effort of the Nigerian Air Force.
Chollom, represented by Mr. Badung Dalyop, Director of Primary Health Care for Barkin Ladi Local government, pledged the support of the local government for the exercise.
By Anne Bassey