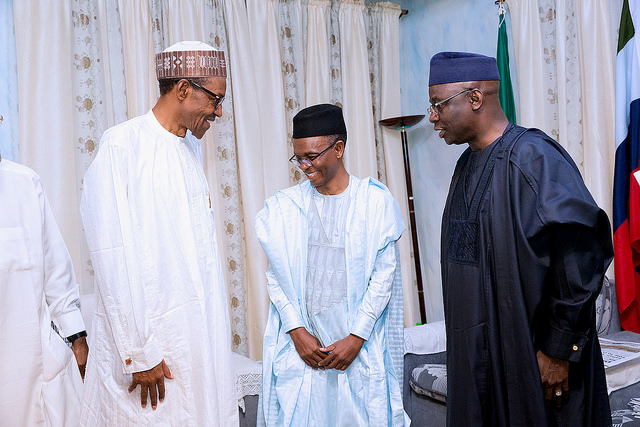 Pastor and founder of Latter Rain Assembly, Pastor Tunde Bakare, has revealed he gave incumbent Kaduna State Governor Nasir El-Rufai N160 million during his campaign to become the Governor of the North Western State in 2015.
The Cleric made this known last weekend in Glasgow, Scotland where he addressed a crowd while speaking extensively on the theme of the event: "A New Nigeria Re-engineered, The Role of the Diaspora."
Bakare stated that, asides paying back the loan, Governor Nasir El-Rufai offered to make the pastor's son the head of one of his companies, but he rejected the offer for some undisclosed reasons.
He said "The current governor of Kaduna State once stayed in my house and we discussed many political and personal issues. I wrote the foreword of his published book with the little information I knew about him then. I invited him from Peoples Democratic Party (PDP) to join Congress for Progressive Change (CPC). When he was contesting for the governorship of Kaduna State, I contributed N160million for his electioneering campaign and he later paid me back".
The Pastor further criticized the plundering of resources by some former African dictators in their respective countries within the poverty ravaged continent.
When challenged by an audience on his silence and non-criticism of Buhari's government over the recent happenings in the country he said he does not believe in playing to the gallery.
"The Buhari I know will not steal money. Buhari is my friend but I am not afraid to tell him the truth. You don't stab your friend in a public place. I know ways to reach out directly to Mr. President. If you notice, I did not really start to criticize Buhari until January this year. I once told him that you cannot consider yourself as clean if you surround yourself with many unclean people," Bakare answered.
By Anne Bassey