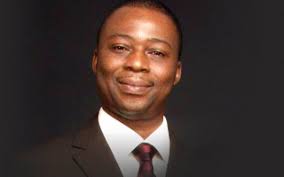 The General Overseer of Mountain of Fire Ministries, (MFM) has called on Nigerian youths to look beyond varsity education to succeed as the cleric introduced them to the "University of Success."
The pastor made this statement at the maiden edition of Exsilio conference, tagged: "Success in the 21st century," organized by the Faculty of Social Science, University of Lagos, Akoka.
Dr. Olukoya, at the occasion, explained that Nigerian youths needed to attend the "university of success" to be able to fight ignorance.
"After leaving the university, there is another university you must attend called the university of success. And for you to attain success, you need five credits- godliness, destiny awareness, wisdom, knowledge and focus which will enable you fight ignorance," Olukoya said.
The project head, Oloke Kolawole and a 400 level Economics student said that the event was aimed at equipping undergraduates after university education with skills to succeed in the larger world by bringing in experts from the public and private sectors to interact with the students.
"The idea behind this project is to enlighten students about the outside world. One thing we have noticed from the statistics taken is that most people do not know what to do after school. And some students are into lines they have no interest in. So, we decided to set up a conference that will address this issue thoroughly, that's why we brought speakers from different sectors of life.
"What we hope from this is to get financially independent graduates that can think for themselves. We are also looking forward to making this event yearly, so the students can have access to mentors that can guide then once in a while. "explained the host.
Gracing the event were guest like Prof. Samuel Ishola Oni, Dean, Faculty of Social Science; Mr Abubakar Suleimon, MD Sterling Bank PLC represented by Moronfolu Fasinro; Chief Client Engagement Officer; Leonard Stiegeler; General Manager, Ringier Africa, AG and Agatha Amata among others.
By Oluwaseyi Jeje