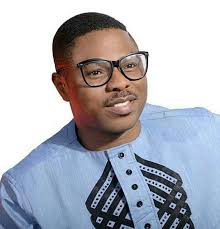 Popular Christian gospel singer Yinka Ayefela has filed a suit against the Oyo State Government over the planned demolition of his Music House.
The state government had marked the structure located at the Challenge-Toll Gate road for demolition for allegedly contravening the state 's planning laws.
Ayefele has however approached an Oyo State High Court sitting in Ibadan seeking to stop the planned demolition of his sprawling structure housing his radio station, Fresh FM.
Ayefele's counsel, Mr Olayinka Bolanle, also stated that due process was followed in the construction of the structure while relevant approvals were obtained from the state's departments and agencies associated with land and housing.
Ayefele said it was annoying that the state government which "had commended the radio station for professionalism" was now coming up with unsubstantiated claims that its building had not been approved.
"Music House has been in existence for almost 10 years and we have all necessary documents backing the building from relevant government agencies.
"Some questions we need to ask the Commissioner are: Why is the government collecting tenement rate from us when they know we contravened building plan law?
"Why did the government approved the building plan when they know it will contravene the state housing law?
"The Commissioner should tell us why the state is just realizing that the Music House building is the cause of accident along this road. Perhaps it is also responsible for accidents on Ring road and other parts of the state.
"If we actually contravened the building law, why did the Commissioner always send us press release for use on behalf of the government.
"The Commissioner has featured on different programmes on our station and has commended us for our professionalism same with the Governor who heaped praises on us when he visited the station on October 6, 2016. The Commissioner should look for another excuse and stop chasing shadows".
The presiding judge, Justice I. Yerima, however, ordered the claimant to ensure service of the court process on the respondent and adjourned the case till Monday for the hearing of the ex parte motion.
By Oluwaseyi Jeje