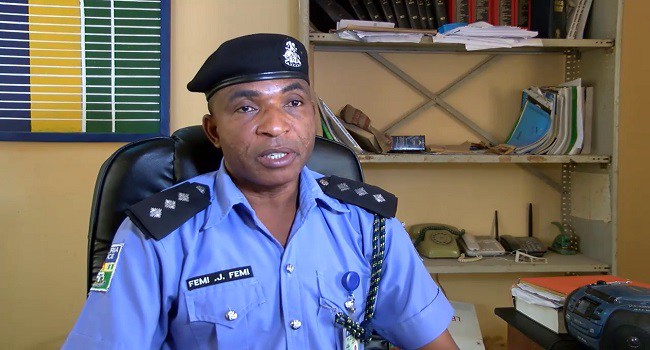 The Abia State police command has arrested self-acclaimed prophetess Amarachi Chinedu over her involvement in the sale of a day old baby boy in Aba.
The police revealed that a woman claiming to be a prophetess had been arrested alongside the mother of a day old baby boy, 17-year-old Chinanu Monday, and the father, Promise Lazarus, for the offence.
Monday told journalists that she delivered her baby in the home of the prophetess, after which the prophetess took away her baby and sold him without her knowledge.
She said the father of the child took her to the prophetess delivered the baby in her home. After the baby was delivered, the father of the baby and the self-acclaimed prophetess took the baby away and sold him.
Larazu, who spoke to journalists, gave his account of the incident saying "She told me in April that she was pregnant and I told her that I would come to her parents for introduction with drinks and kola nuts.
Surprisingly, while I was making plans to visit her parents, policemen came to my house and arrested me, accusing me of child trafficking."
The Prophetess refuted the storytelling journalist, claiming that the girl had not been pregnant in the first place.
"I want the girl to be examined by a medical doctor to ascertain if she gave birth to a baby," she said.
The prophetess and the supposed father of the baby have however denied the allegations, saying the young mother's story were all lies.
By Anne Bassey