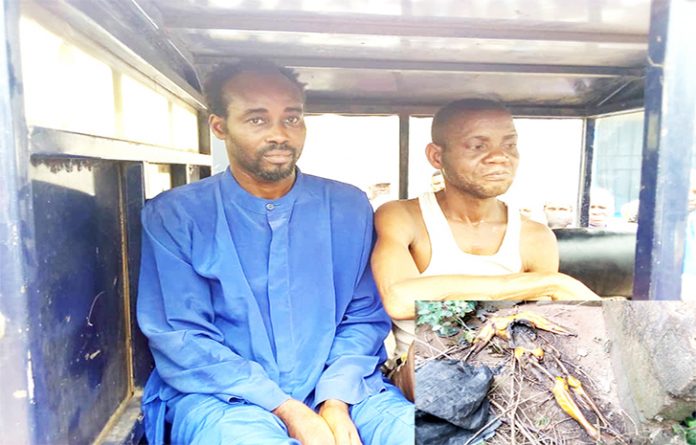 Pastor of Lion of Judah Church of Christ at Robiyan Avenue, Ayodele Bamiduro and his accomplice, Olushola Akindele are in police custody over alleged ritual killing of a woman, identified as Iya Aanu in Ogun State.
Independent.ng reports that police paraded the suspects at Ijoko, the scene of the incident on Wednesday.
The Commissioner of Police, Ogun State, Ahmed Iliyasu has said that the offences committed bordered on conspiracy, murder and ritualism.
He stated that earlier this month a complaint had been lodged at Agbado Police Divisional headquarters stating the discovery of a headless decomposing female body found in an uncompleted building within Igbore Robiyan and the Divisional Police Officer (DPO) of that community was instructed to unravel the mystery behind the killing.
"The DPO and his detectives embarked on technical intelligence based investigation which led to the apprehension of the pastor and his accomplice," he added.
The Commissioner explained that on interrogation, the pastor confessed that the deceased was his lover and they had dated for two years and on the day of her death, the deceased came to visit the pastor as usual and after they made love, the woman was relaxing when he hit her head with a pestle-like wood and cut off her head with her two hands before he threw the remains into the uncompleted building behind his residence.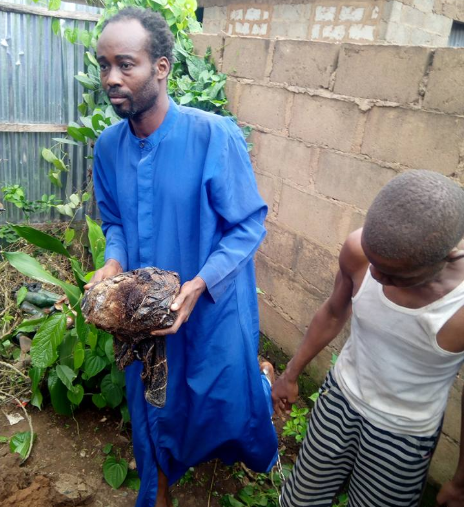 "The severed head and two hands of the victim were buried at the back of Lion of Judah Church of Christ", Iliyasu disclosed.
The police have promised members of the public that the culprits will face the law and would soon be arraigned before a court of competent jurisdiction.