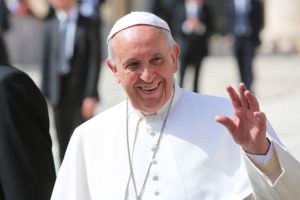 Pope Francis Urges Christians to Shun Hypocrisy
Leader of the Roman Catholic Church, Pope Francis has admonished Christians to shun hypocrisy, adding that it is better to be an atheist than a hypocritical Christian.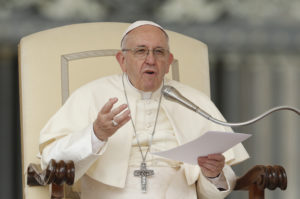 News Agency of Nigeria reports that the Pope gave the warning during mass on Wednesday at the Vatican City, Rome, while criticizing hypocrites in the Catholic Church.
The cleric said hypocrites frequently parade themselves in church only to cause havoc and live double lives.
Francis said, "How often do we see the scandal of these people who go to church and are there every day, and then they lead a life in which they hate others or talk badly about other people. Better not go to church: Live like an atheist.''
At mass, the 1.3 billion Catholic's leader demonstrated his ability to connect with regular people in the world as he received members of the Cuban National Circus and had fun by laughing with dancing artists and balancing a ball on the tip of his finger.