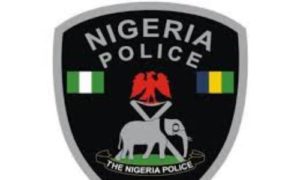 Popular Pastor Abducted in Calabar
Unknown men have kidnapped the General Overseer of the Bible Christian Crusade Mission (BCCM), Pastor Joseph Okoro from his church premises in Calabar, Cross river state.
Nation reports that a church member who pleaded anonymous revealed that Okoro was abducted in the late hour of Wednesday evening after a twilight fellowship in his church at 55 Webber Street, Elijah Henshaw in Calabar South.
Speculations suggest that the kidnappers may have disguised as church members and waited for the evening service to end before attacking him in his office.
A church member who pleaded anonymity gave his account saying, "They came in as members. After the programme, he went to his office, and as he was about to leave and go to his car and go home, the kidnappers approached him. Some people tried to struggle with them and they brought out guns and threatened to shoot anyone who interfered.
"They told everybody to lie down. The pastor asked the people not to struggle, that he will go with them."
Meanwhile, the Police Public Relations Officer, Deputy Superintendent of Police (DSP), Irene Ugbo who confirmed the incident assured the public that the police are working on the case.