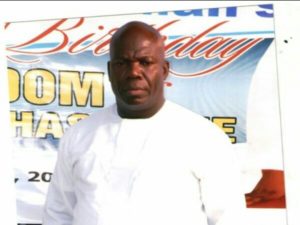 Cleric Condemns Using God's Name in Demand for Money
General supervisor of ThankGod Awaited Liberation Ministry, Prophet Francis Otukwu, has hit out at clerics who use God's name to extort money from their members.
Prophet Otukwu who made this known during the annual thanksgiving service of the ministry, at the Mission House, Ogba-Ijaiye, Lagos State, lashed out at religious leaders who employ various means to get money from their congregation.
He queried: "How can monies given to individual pastors or their ministries registered and operated as personal estates of the trustees/general overseers into whose accounts such donations are paid be sincerely said to be giving to God?"
However, he clarified that he is not against giving because in the Bible, "God loves a cheerful giver" and people should give "as one is blessed of the Lord" but Orthodox and Pentecostal churches should not hide under the cover of giving for God's work to get money from members especially now that an unprecedented population of Nigerians are so impoverished that one meal a day has become a luxury.
According to News Express, the cleric cited a recent encounter with the controversial south-east based Catholic cleric, Reverend Father Ejike Mbaka, spiritual director of the Adoration Ministry, Enugu, who attacked former governor of Anambra state and vice-presidential aspirant of the People's Democratic (PDP), Mr. Peter Obi, over donation during a church programme.
He said such was not an isolated case as some leaders of mega Pentecostal churches in Lagos and Abuja are known to have made "Altar Calls" for multi-million naira donations.
Recalling what he described as "unprecedented record of performance as former governor who touched the life of the ordinary citizen", he also agreed with Peter Obi's response to the Adoration priest saying that, "Jesus said giving should be in private and not a public show, as common in Nigerian churches today where 'Altar Calls' are made in a way that people are manipulated to give out of compulsion, and not cheerfully."