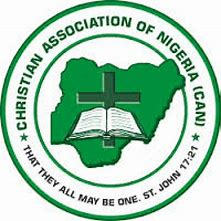 The Christian Association of Nigeria (CAN) has on Wednesday condemned the killings of two clerics, Rev. Fr. Michael Akawu and Rev. Hosea Akuchi, who were shot dead by unknown gunmen over the weekend.
Rev. Fr. Akawu was reportedly shot dead in Gwagwalada, Abuja, while shopping on Saturday, August 18.
CAN president, Rev Samson Ayokunle, in a statement signed by the Special Assistant, Media and communication, Pastor Adebayo Oladeji expressed his condolence to the leaderships of Roman Catholic Church and the Nigerian Baptist Convention.
The statement in part read: "Few hours later, on Sunday, August 19, at about 1.00 a.m., according to informed sources, some hoodlums, suspected to be Fulani terrorists attacked Nasara Baptist Church in Guguwa near Rigasa in Kaduna.
"The suspected terrorists shot dead Rev. Hosea Akuchi and took away his wife, Mrs. Talatu Akuchi. Her whereabouts remain unknown and the criminals have demanded for the sum of five million naira for her release."
According to CAN, Akawu was ordained priest just last year by the Archbishop of Abuja, the Most Revd. John Cardinal Onayeikan, and was also the first indigenous Catholic priest to be ordained from the Federal Capital Territory.
CAN prayed to God to comfort and console the churches and also called on the Nigerian Police and other relevant security agencies to be more active in bringing the culprits to justice and rescue the widow of Rev. Akuchi, who was still in captivity as soon as possible.
"We once again call on our security agencies to be more proactive and invest more on intelligence gathering with a view to preventing many of these crimes that are being committed before their watches undetected," he added.
He lamented the poor security situation in the state following the unchecked operations of terrorists, rampaging Fulani herdsmen, killer bandits, armed robbers, kidnappers and other hoodlums.
"Enough of the senseless killings, these killings must stop in the country. Let there be visible improvement in our security system, as the governed are not satisfied with their performances in ensuring security of lives and property," he grieved.
By Oluwaseyi Jeje