United Kingdom's first diploma course for church-based student workers was launched on Tuesday.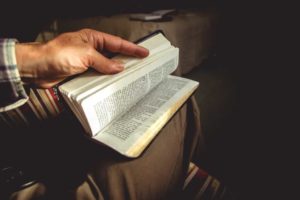 The groundbreaking course is a joint initiative of Westminster Theological College (WTC) and the student mission organization, Fusion, aimed at equipping student workers with practical skills and theological grounding for their work.
The diploma will be accredited by the University of Chester and will begin in September 2019.
According to the organizers, the course will help people meet others from student ministry and discuss how they can inspire students about mission and discipleship after university.
The course also aims to reflect the 'unique challenges and opportunities' of student ministry with its teaching and establish a community of student workers who want to commit to the role long-term.
The two-year part-time course offers modules in Biblical studies, Church history, spirituality, and Christian beliefs.
There are then modules in student mission, church and student culture.
The course is said to be suitable for anyone who wants to go deeper in their faith but is particularly geared towards those who have previously studied at University level and not specialised in theology.
Principal at WTC, Lucy Peppiatt, said: "We're absolutely delighted to be able to launch this new initiative with Fusion and to be part of training and equipping the next generation of student ministers.
"I personally have a great conviction that the church should be investing in students and young people; spending time and resources in developing them, loving them, and raising them up".
Rich Wilson, Fusion Team Leader, said: "The urgent task of reaching the student world for Christ requires the training of world class student workers; workers whose calling to students is not a stepping stone for other ministry but a rock on which the church can change the university and move the student world".