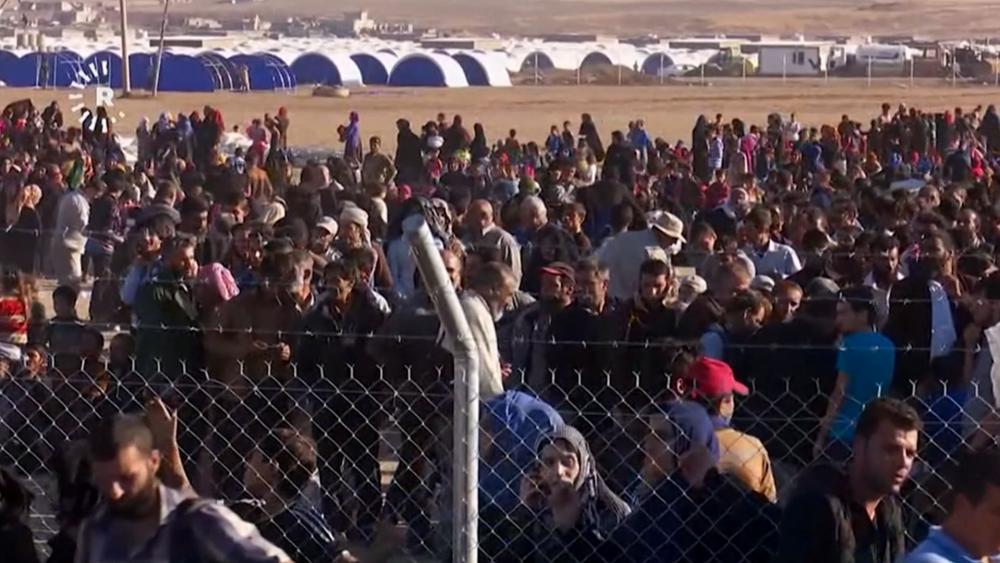 United States: Christian Refugees Hits Low
By Oluwaseyi Jeje
October 5, 2018
The number of Christian refugees in the United States (U.S.) has reduced drastically since Trump Administration.
According to CBN News, In the fiscal year 2018, which ended September, the U.S. received just 15,748 Christian refugees, compared to 24,764 in the fiscal year 2017 and 36,822 in 2016. That's a 57 percent drop in two years.
A spokesman for the State Department said "the United States will continue to resettle the most vulnerable refugees including those who have fled religious persecution while prioritizing the safety and security of the American people."
President Donald Trump issued an order in March 2017 prohibiting refugees from Iran, Libya, Sudan, Somalia, and Syria from entering America for 90 days unless they can prove a "bond fide relationship" with someone in the U.S. The order went into partial effect three months later.
The U.S. director of church mobilization for World Relief, Matt Soerens, expressed his disappointment on the drop in refugees because according to him, the number of refugees in the world has increased.
The dramatic decrease in U.S. admissions is not only limiting options for refugees; it's impacting humanitarian groups like World Relief that work with churches to provide refugee support services. For decades, World Relief's core ministry has been caring for newly admitted refugees in the U.S.
"We're still doing so, but it's on a very limited basis," said Soerens.