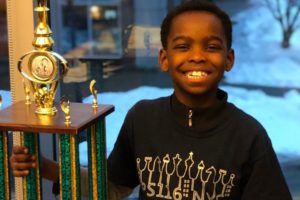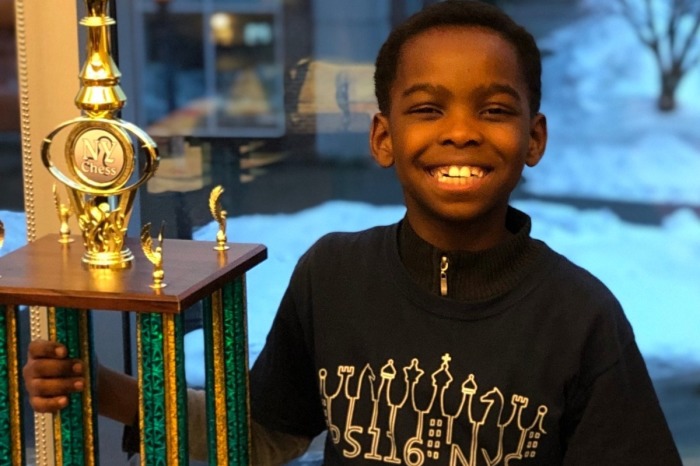 A homeless 8-year-old Christian refugee, Tanitoluwa Adewumi has won New York State's primary chess championship which has resulted in thousands of dollars donations given to help find a home for him.
Christian Post reports that Tanitoluwa and his family fled persecution in 2017 from Islamist sect Boko Haram in Nigeria and are currently living in a homeless shelter in Manhattan.
Tanitoluwa, who is fondly called Tani started playing chess a year ago and is now the new state chess king of the kindergarten through third grade level, defeating children from elite private schools with private chess tutors.
However, Tani has revealed that he has a bigger ambition, he said, "I want to be the youngest grandmaster."
In another development, an organization that helps persecuted Christians in 60 countries, Open Doors USA described the nature of violence Tani and his family fled, adding that the attack on Christians often left them helpless and defenseless.
"Such violence often results in the loss of life and physical injury, as well as loss of property. As a result of the violence, Christians are also dispossessed of their land and means of livelihood. Christians in northern Nigeria, especially in the Sharia states, face discrimination and exclusion as second-class citizens. Christians with a Muslim background also face rejection from their own families and pressure to give up Christianity."
Makofsky launched a GoFundMe campaign two days ago to help raise fund for Tani's family to get a home and as at Monday morning, about 1,400 people had donated almost $100,000.
One of the donors had written on the campaign's site, "I welcome this family and join them in wanting to help grow this boy's talent. The family is inspiring and strong and an example of how welcoming immigrants has built this nation and added immeasurable good to our communities."
Actress Olivia Wilde has also supported Tani's family, she tweeted, "I just donated to Tani's gofundme campaign to help his family find a home. Please join me!"