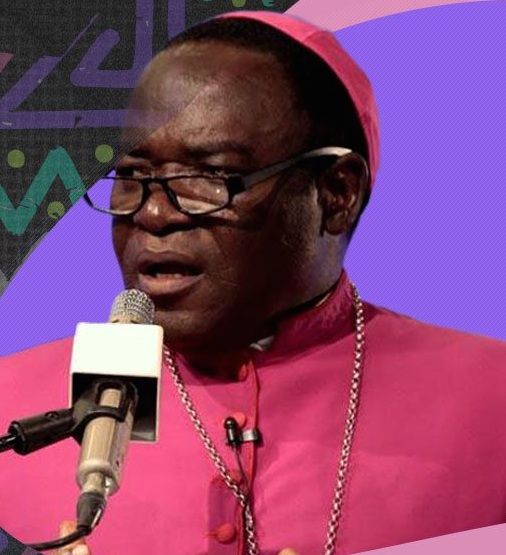 Bishop Kukah Narrates His Role in Obasanjo, Atiku Reconciliation
By Anne Bassey
October 15, 2018
Bishop of Roman Catholic Diocese of Sokoto, Matthew Hassan Kukah, has on Sunday sent a statement to Premium Times explaining his role in the reconciliation of former President Olusegun Obasanjo and his former deputy, Atiku Abubakar, who is the presidential candidate for the All Progressive Congress (APC), at the October 11 meeting in Abeokuta, Ogun State.
Contained in the statement released by the cleric are details of why and how he participated in their reconciliation.
Kukah said he spearheaded their reconciliation and was not part of the subsequent event which led to Obasanjo endorsing Abubakar for the 2019 presidential election.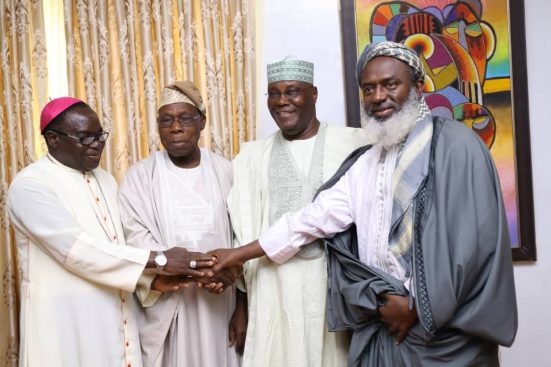 In the statement, Bishop Kukah said "I have deliberately made this explanatory note long because I think it is necessary that people make up their minds based on the facts, given my central role in the event. I note that Sheikh Gumi has already told his own side of the story. I feel obliged to state my own side so that Nigerians can have a clearer picture of my own involvement. Sadly, I personally did not read President Obasanjo's statement until two days later on the internet since I was not physically in the hall."
"Although trying to reconcile President Obasanjo and Alhaji Atiku Abubakar was something I had been working on intermittently in the last few years, nothing could have prepared me for the way things finally shaped up. My focus all along had been with President Obasanjo and I had never brought Alhaji Abubakar into what I was doing. Quite fortuitously, a chance meeting changed the tide in favour of reconciliation," he said.
Expressing his gratitude to God, he wrote "I must say that I am eternally grateful to God that this reconciliation finally happened. The focus of attention has been on the endorsement of Alhaji Abubakar by President Obasanjo, a development that I can call the third leg of the process which I initiated. I am not sure of President Obasanjo's other interlocutors after we agreed to meet leading to the participation of other actors and so, I will only clear the air on what I can take full responsibility for.
"Let me state first that I am a priest of the Catholic Church and by the grace of God, a Bishop. I have more than a passing knowledge of our discipline and doctrine in matters relating to the role of a Catholic priest in political engagement. My doctoral thesis was on Religion and Politics in Nigeria. So, this is an area that I have written and spoken extensively about for over thirty years. I am therefore very clear about the boundaries, the slippery slopes and the contexts. Unlike Sheikh Gumi and Rev. Oyedepo who were invited to this event, I am a central actor. So let me explain what really happened," he said.
The cleric who explained the reconciliation process, wrote "My last discussion with him this year was either January or February. His response was still negative and he told me what he later told the media. I reminded him that I was not interested in the politics of reconciliation but the spiritual angle. After all, I said to him, 'as a Christian, this is an important thing for you to do'. He was quiet and then said he would speak with me later that evening.
"At about 9 pm the same Tuesday, he called to say that he had thought over the issues I had raised and finally decided to accept my suggestion and that yes, he would be happy to reconcile with Alhaji Abubakar. When did he think we could meet then, I asked him? He said he would look at his diary and get back to me later. Then, just before 11 pm the same Tuesday, I received another call from him saying his diary was full, that the earliest date for him was October 21st. I accepted happily and told him that I would try and reach Alhaji Abubakar either directly, or through his aides to convey the news.
"My initial intention had been to return to Abuja that same evening from Lagos, but my hosts at the Four Square Gospel had suggested that I should get some rest. Next morning, Wednesday October 10th, after I had finished celebrating the Holy Mass, I received a call from President Obasanjo: 'Bishop, listen, I have changed my mind'. My heart nearly sank, but before I could ask why, he said: 'Let us do it tomorrow if you can reach Atiku.
"I am going to deliver a lecture in Ife and will be back home before 1 pm. So, tell him to come at 1 pm'. I started frantic efforts to reach Alhaji Atiku without luck. I reached one of his aides, Paul Ibe, and asked him to please let him know I am trying to reach him. Finally, at about 1 pm, I received a call from him. I told him what had happened with President Obasanjo. He agreed and said he would be in Abeokuta for 1 pm on Thursday," he explained.
The statement further revealed how he arranged Obasanjo and Atiku reconciliation meeting in the company of people, clearing the air of doubt that his trip to Lagos was to endorse Atiku as the Candidate of Peoples' Democratic Party (PDP).
"I was not in Abeokuta to endorse Alhaji Atiku Abubakar, the candidate of the Peoples' Democratic Party. I perfectly understand the feelings of many of my friends and members of the opposition who believe that I travelled with Alhaji Abubakar and his team to attend his endorsement by President Obasanjo, but I reiterate that this was not the case. All the bills for my travel were settled by the Four Square Gospel hosts for the earlier dated programme who had bought my tickets, booked accommodation for me and took care to get me to the airport for my flight to Abuja and Sokoto.
"I am a strong believer in a peaceful and united Nigeria, ideals for which I have striven and served my entire adult life as a thinker and a priest. My instincts for reconciliation and peace were sharpened during my involvement and experience with the Oputa Panel.
"I hope that this clarification helps to allay the concerns of those who may have seen all of these in a different light. Many minds will remain set no matter the reasonableness of my comments here, and this is to be expected- one cannot please everyone," he narrated.
He concluded by making clear his reasons for releasing the statement as to clear his conscience.
"This is why it is often best to seek to please only one's own conscience, and here, mine is very clear."
Picture Source: Premium Times