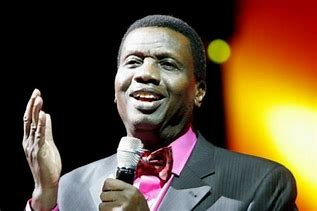 A cancer survivor has taken to Facebook to share her testimony about being healed from the ailment, thanking Pastor Enoch Adeboye's God for the powerful miracle.
The lady, referred to as Sister Folashade, who narrated her testimony on the social media platform, stated that it started from when she discovered a cancerous lump in 2014.
In her words, "I give glory to God of our daddy Adeboye for healing me from cancer. I just wanted to share this testimony because God is good and deserves to be praised and adored. I am a cancer survivor. In 2014 I discovered a cancerous lump in my breast, I underwent chemotherapy, radiotherapy and I had surgery to remove it. And with prayers and support of my family, it was successful and clear."
Unfortunately, she had a relapse this year which was where Daddy Adeboye comes in.
"Early this year 2016, I had a relapse, I was diagnosed of metastatic cancer which means that cancer has spread all over my body and the doctors have speculated only 2 weeks for me to live. I was at the point of death. My brother flew from Nigeria with the anointed handkerchiefs and oil daddy prayed on.
"He also connected me to daddy on the phone, he prayed a simple prayer and said God that did it before will do it again….my brother applied all the anointed materials on me. All glory to God, all treatments went well and I'm now cancer free. God of our daddy Adeboye turn the reports of the doctors to testimony. Let someone shout halleluiah,"  she concluded.
By Oluwaseyi Jeje