The Justice, Development and Peace Initiative (JDPI) of the Catholic Diocese of Ekiti has called on the Independent National Electoral Commission (INEC) to de-register 33 non-performing political parties in the State.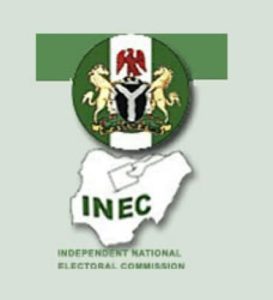 The catholic body made the call through a letter to the electoral umpire, stating that their appeal was based on the provisions of the 1999 constitution, Tribune reports.
JDPI in the letter, drew the attention of the electoral body to the provision of the constitution that gives the commission unlimited power to de-register a party or parties that participated in a gubernatorial election and failed to win at least 25% of votes cast in one local government of the state in that particular election.
The group urged the electoral body to exercise its powers against the 33 parties that failed to win the specified amount of votes in the State gubernatorial election which took place in July 2018 with the exemption of the All Progressives Congress (APC) and the People's Democratic Party (PDP)
Director of JDPI of the state chapter, Rev. Fr. Emmanuel Akingbade, whose signed the letter, stated that it was to draw the attention of the commission to the provisions of Section 225A(b) of the 1999 Constitution of Nigeria as provided by the Fourth Alteration, No. 9 Act, 2017.
The Justice, Development and Peace Initiative is a non-governmental organization of the Catholic church aimed at promoting social justice, fostering development and engendering peace in communities through partnerships and volunteerism.