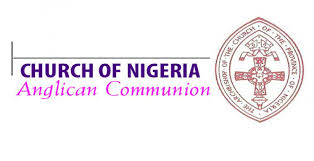 Church of Nigeria Anglican Communion, Diocese of Mbamili in Anambra State, has lamented the absence of the Federal and State governments' in Anambra West Local Government region, Anambra state.
Vanguard reports that the Deputy General Secretary of Global African Future Conference (GAFCON), West African Region and Bishop of the Diocese, Rt. Rev. Henry Okeke challenged politicians on behalf of Mbamili Diocese.
The diocese through their representatives urges those thinking otherwise to visit Anam community as well as other communities in Anambra West Local Government Area, adding that "There is no single Federal Government presence in the whole of Anambra West Council Area, there is no company factory, or higher institution in the area and we therefore urge the Federal and Anambra State governments to bring at least one institution of higher learning in the area to help its development."
Bishop Okeke addressed journalists at the Bishops Court in Umukwu Anam.
He said, "Leaving Abuja to become the Bishop of the Diocese opened our eyes to the realities of the sufferings of the rural dwellers and until the rural dwellers begin to access all the dividends of democracy politicians talk about, no politician should boast of giving the people democracy dividends."
The cleric explained that if rural dwellers are not affected in the delivery of democracy dividends, it is as good as scratching the surface to say that any politician, from the President to the Local Government chairman has performed in the delivery of dividends of democracy to the people.
He recounted the ordeal saying, "We left Abuja to Anam in Anambra West Local Government to discover with shock that there is a community as backwardly developed as Anam and other communities in Anambra West Council Area. The shocking thing is that they are communities in Anambra State."
Bishop Okeke however said that sometimes things seen afar off is not as they seem when close.
By: Anne Bassey