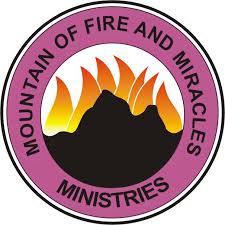 Church Must Not Be About Spirituality Alone –MFM Group
By Oluwaseyi Jeje
A cell in Mountain of Fire and Miracles Ministries (MFM), Productivity Enhancement Forum (PEF) has urged churches not to give exclusive attention to the spiritual well-being of the congregation.
The coordinator, Olakunle Shiwoniku, while speaking at this year's PEF business forum in Lagos tagged 'Collaborative Creativity' noted that churches must also be concerned about the physical and economic needs of members.
Shiwoniku said: "The state of the Nigerian economy at the moment is very bad, but what we are looking at is how we can best use the time we have, and the only way to do that is by exchanging ideas. The church is looking at empowering the people, to help teeming members of the church and others by combining strength and efforts. Collaboration is multiplication. Going together makes you go far.
"One of the ways to have a stable business is through partnership and collaboration. In Nigeria, everyone operates individually, wants to be the sole owner of a business; so we thought it wise to bring people together as a unit for the purpose of exchanging ideas, to bring creativity and collaboration into the MFM environment.
"Coming together opens an opportunity for people to do business together, instead of running it individually. We do this yearly, close to the end of the year."
According to The Guardian, he stressed the fact that most people have funds but don't know what to do with it because of the tough economy.
"Some may want to do a business worth N10 million, but have only N1 million; so, if 10 persons can come together with the same amount, the dream of having a robust business will be realized."
A leader of the group, Adenike Faseun, said that the "programme is anchored by MFM professional business forum where we are trying to bring different units in the church together, knowing that, in collaboration, we can do more. Today, we are glad to have almost all the groups in MFM coming together.
"For you to go far in life, you need to run with a lot of people, and that is our vision going forward in PEF," she added.