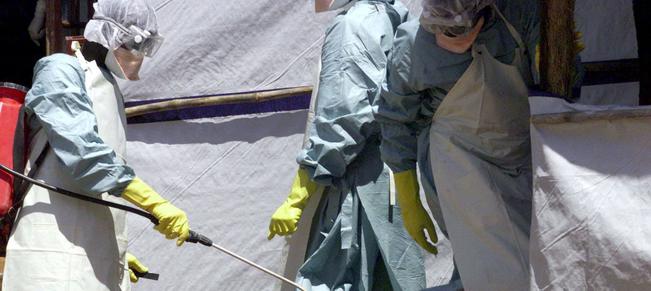 Christians are being urged to pray for the containment of Ebola in the Democratic Republic of Congo (DR Congo), as it is faced with its 10th outbreak of the deadly virus.
Medair UK warned "containment is vital" to stop Ebola spreading from the DR Congo to neighboring countries, Uganda and Rwanda.
Neil Casey, a Christian from Medair UK said, "First and foremost we want to pray that this Ebola outbreak is contained.
"We all have memories of the Ebola outbreak across Sierra Leone and Guinee and the neighboring countries, and we know the devastation that caused."
"There's a lot of forest areas and the theory goes that people are exposed to infected meat – they eat infected meat and that then gives that cross infection from that meat to humans." Casey added.
The DR Congo's government has confirmed its spread into a neighboring province, as health workers began using an experimental treatment for the disease.
The health ministry is hoping the monoclonal antibody mAb114 therapy, isolated from an Ebola survivor in 1995, will be effective in the new outbreak which has killed 49 people since the start of the month.
The Director-General of the World Health Organization, Dr Tedros Adhanom Ghebreyesus, said five patients have been given the treatment, seven of the nearly 75 health workers in Mangina have been infected. With about 3,000 vaccine doses in the DR Congo, more than 200 health workers have been vaccinated, along with 20 residents in the Beni region.
The outbreak spread from North Kivu province into neighboring Ituri province in the DR Congo's turbulent north-east, when a man who had been treated for heart problems in Mangina, where the outbreak was declared August 1, returned home. He has since died, and tests confirmed he had Ebola.
Vaccinations began last week in Mangina and Beni, the major town about 18 miles away where Ebola treatment centers have been set up.
By Ololade Olatimehin