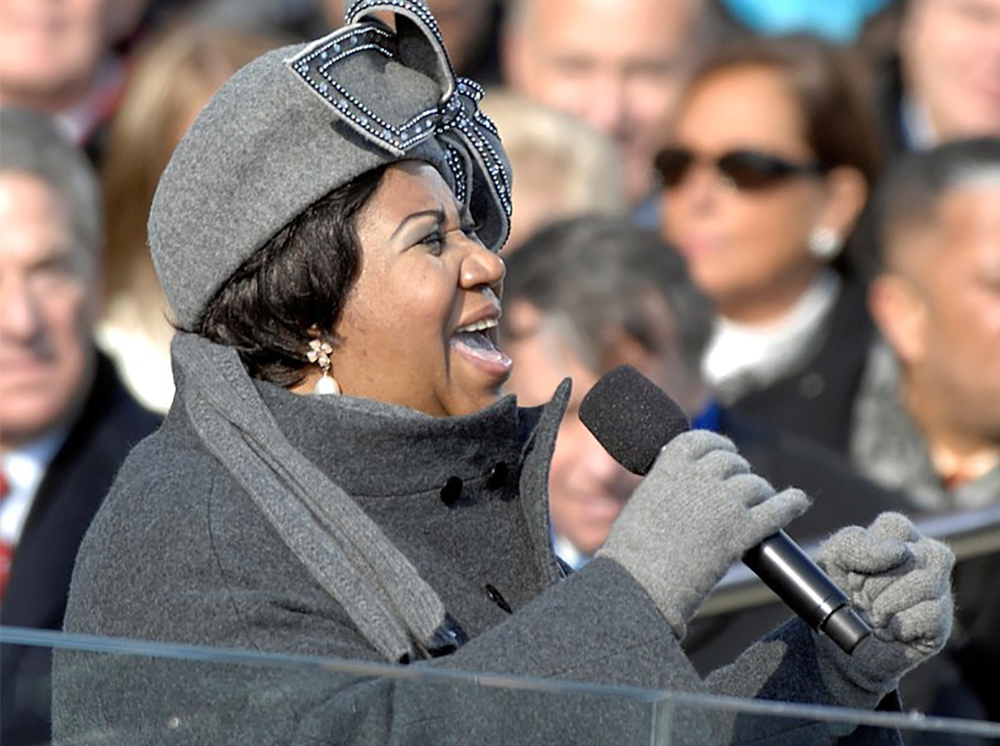 Aretha Franklin's representative Gwendolyn Quinn was quoted by the Associated Press saying that Aretha will be laid to rest at Detroit's Woodlawn Cemetery following an Aug. 31 funeral at Greater Grace Temple, limited to her family and friends.
It's the same church at which Franklin sang at Rosa Parks' funeral in 2005.
Franklin's service will take place at 10 a.m. on Friday, August 31 but public viewings will take place on August 28 and 29 at the Charles H. Wright Museum of African American History.
Her body will be laid at Woodlawn Cemetery along with her father, the preacher Rev C.L. Franklin, her sisters Carolyn and Erma, her brother Cecil and nephew Thomas.
Before her death was announced the current leader of her father's church, Pastor Robert Smith Jr., told CNN, "No matter where she was, no matter what stage she was on, you're going to know about her church, you're going to know about her father, and you're going to know about her God."
He said Franklin served the church by doing concerts to raise money and wrote "big checks" to help them feed those in need.
Smith added that his early morning Wednesday service – normally attended by about 10 to 12 people – turned into a prayer vigil for Franklin with more than 100 attending.
The singer, who was known as the Queen of Soul, died at the age of 76 after a battle with pancreatic cancer.
By Olatimehin Ololade