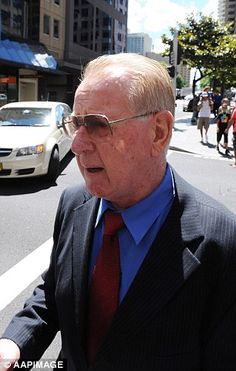 Former Catholic priest Brian Spillane is facing charges of alleged rape of a 10-year-old boy in a public toilet during an altar boys' picnic.
According to police investigation, 75-year-old Spillane sexually assaulted the boy during the picnic on Shark Island, near Rose Bay in Sydney, in 1964.
Spillane, who is currently in jail for numerous historical sex offences against young boys and girls, was chaplain and head of discipline at St. Stanislaus' College in Bathurst.
Daily Mail has it that New South Wales Police Force Marine Area Command also issued him a Future Court Notice for buggery at a Correctional Centre in South Nowra.
The pedophile had in 2016 been found guilty of sexually abusing seven students between 1974 and 1990.
He is due to appear at Central Local Court on September 25.
By Ololade Olatimehin