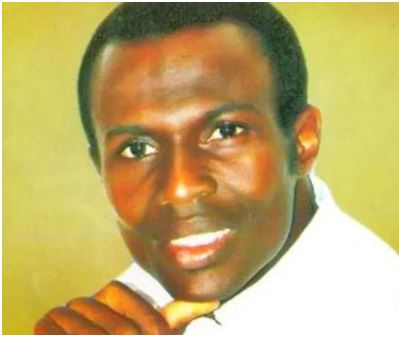 A prophet with Christ Apostolic Church (CAC), Olu Alo, has described Nigeria as being led by "desperate and blood sucking leaders."
The cleric stated this at Erio Ekiti Mountain on Monday, during the annual spiritual programme of his church tagged 'Adamimogo international.'
The Pastor predicted that some politicians currently at the helm of affairs in the nation's polity would soon lose their political status and become irrelevant.
Alo urges President Mohammedu Buhari to prioritize the nation's security regarding the killings as the country marches towards the 2019 general elections.
He also reacted to the killing of a top politician in Ekiti State, Bunmi Ojo, by suspected hired assassins, disclosing that the Lord revealed to him that the death of the former Personal Assistant to Ekiti State ex-governor, Engr. Segun Oni should not be linked to cultists.
He insists that Ojo, who was among others was shot by yet-to-be identified gunmen at a viewing centre in Adebayo area of Ado Ekiti on Friday night, was killed by enemies who knew there was something in him.
According to the prophet, "As for the spate of violence rocking our state, Ekiti, elders in the Lord had called me over the recent spate of killings and what God has revealed to me is that there is lack of love among politicians and this made them to be killing themselves.
"Bunmi Ojo's murder is not ordinary. The spirit of God is telling me that his killing isn't ordinary and that he has something over which he was killed. Some enemies are behind it. But I do not think it was as a result of an attack by cultists. Elderly men of God said the late Ojo has been very instrumental to helping the youths and I do not think the cultists can attack such a person," he said.
While commenting on recent defections between APC and the Peoples' Democratic Party (PDP), he said: "The problem of this nation can only be solved from the house of God: Christians and Muslims and those of other religion have to ensure that we change things for the better from the Church.
"Men of God should stop being partisan and taking sides with political parties or politicians for their own selfish interests. Men of God should say the truth and stand by what is just and fair. They must also not have religious bias in dealing with our leaders and politicians and in addressing issues of national interest.
"To me, even as a youth, I do not see the youths doing it better if they win the next presidential poll.
"President Buhari is having challenges in government because he is an introvert. He trusts people easily. He is also being cautious and doesn't want to be putting people in prison like many have said that his aim is to clamp everyone in prison.
"Elderly men are usually not boastful or blow their own trumpet. To me, it is elderly people who understand Nigeria's challenges that can solve it by putting the right people in position.
"God has instructed us to carry out crusade in seven states, in Abuja and all the South-West states. We are still preparing for this but we don't want to get sponsorship from people who would not allow us to say the truth and mind of God to the public," Prophet Alo said.
By Samuel Mayowa