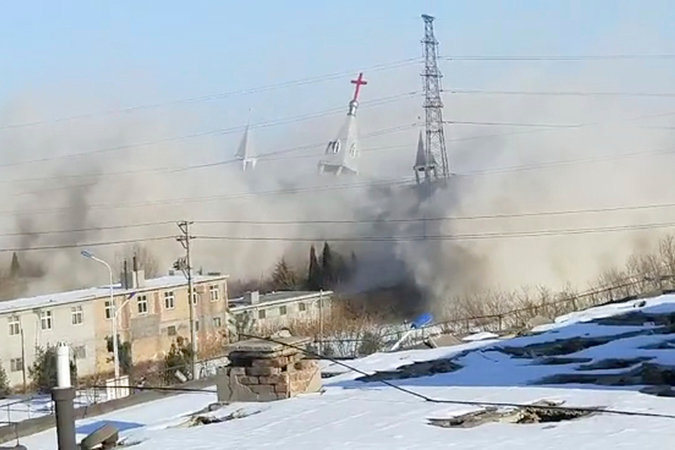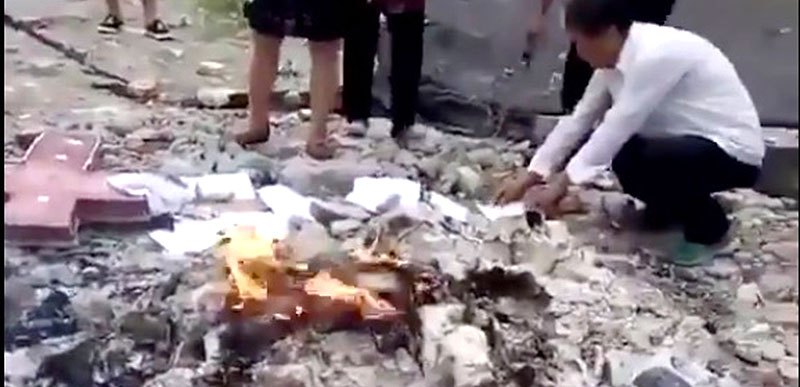 The Chinese Government is facing accusations of persecution against Christians in Beijing and other provinces across the country.
Chinese Aid Group, based in the United States alleged that the Chinese communist government have destroyed crosses, burnt bibles, shut down churches and ordered adherents of the Christian faith to sign papers renouncing their faith.
The group explained that the closure of churches in central Henan province and a prominent church in Beijing in recent weeks emphasizes the growing intensity of the crackdown on Christianity in the country.
The campaign by the group is in reaction to a new government policy on religion seeking to "Sinicize" religion by demanding loyalty to the officially atheist Communist Party and eliminating any challenge to its power over the lives of Chinese citizens.
Spokesperson of the Aid Group, Bob Fu said: "The international community should be alarmed and outraged for this blatant violation of freedom of religion and belief."
The Herald reports that Christians were also forced to sign forms renouncing Christianity; those who refuse are denied state welfare benefits.
Another witness to the religious persecution, a Christian pastor in the Henan city of Nanyang who pleaded for anonymity for fear of further persecution confirmed that crosses, bibles and furniture were burned during a raid on his church on September 5.
According to him, people trooped in to remove church items as soon as it opened its doors at 5am. Prior to that, local provincial authorities had demanded that the church 'reform itself'.
Just this Sunday, the largest church in Beijing, Zion church was shut by 60 government workers who arrived in buses, police cars as well as fire trucks, according to its pastor, Ezra Jin Mingri.
The invading officials declared that gatherings at the church was illegal thereby sealing off the church property. They also froze pastor Ezra's personal assets as a means of coercion, then went ahead to announce the closure of Zion church for not registering with the Chinese government
Speaking in defiance however, Ezra said; "Churches will continue to develop. Blocking the sites will only intensify conflicts" he said to Associated Press reporters by phone.
Chinese officials have however disputed the claims saying the government respects religious freedom but the step it is taking is necessary so as to eliminate religious extremism in the country.
Under Chinese law, adherents of all religions are expected to worship in registered religious houses. Several million Chinese Christians however belong to house churches or underground churches as they are called by the Chinese government because they often defy government attempts at regulating Christianity in the country.
By: Samuel Mayowa