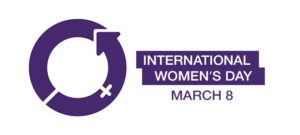 International women's day, one which celebrates womanhood calls for the celebration of Christian women in ministries who have served as role models to younger generations and intercessors to families and countries.
Christian women are making major strides in the Church and society.  This list, compiled by Giantability News in recognition of International Women's Day, features women who are making a difference in their sphere of influence and have become vessels of glory to God and honor to nations.
Have a read, and let us know if there are any women you think should have been featured on the list.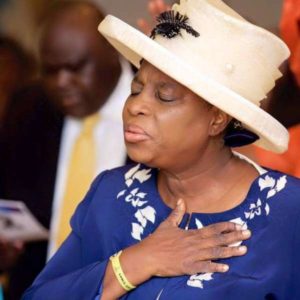 Pastor Folu Adeboye is the wife of the General Overseer of the Redeemed Christian Church of God (RCCG), Enoch Adejare Adeboye and Mother-in-Israel. The 70-year-old Mummy G.O. as she's fondly called is the author of numerous Christian books, blessed with rare gifts of administration, planning, hospitality, counseling, mentoring, ministering comfort, care, and encouragement to many, bringing hope, love and succor to the hopeless. Endowed with immense initiative, and great capacity for hard work. A missionary and minister of the gospel of Jesus Christ. A powerful intercessor, Bible Teacher & role model for lots of women. A pioneer of multiple projects, ministries and missions to the glory of God.
With a passion for planting Christian schools, has made immense contributions to the Nigerian Education sector, coordinating work in the field of Christian Education, by starting a vigorous movement (Christ the Redeemer's Schools Movement) that has led to the founding of several Christian Educational institutions caring for the educational welfare of children in Nigeria and Internationally.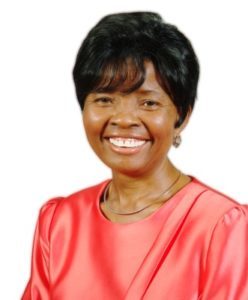 Pastor Faith Abiola Oyedepo is the wife of the founder of Living Faith Church Worldwide a.k.a. Winners' Chapel, David Oyedepo. The mother of 4, who dresses moderately, is a Senior Pastor of Faith Tabernacle, Canaanland, Ota, Nigeria. She and her husband propagate the Good News of Jesus Christ in numerous nations of the world with a mission to liberate the oppressed.
Pastor Faith is commended by many in Nigeria, and across the globe, especially for her endless work in strengthening the family unit. She has written several books, and maximized various avenues of communication, such as media outlets, to become an authority in the area of family, youth, and women empowerment, as well as marital success.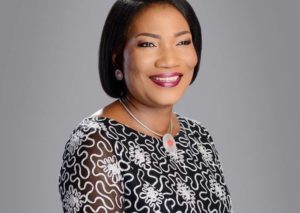 Reverend Funke Felix-Adejumo is the wife of President Agape Christian Ministries, Pastor Felix Adejumo. She is one of Nigeria's most graceful female enthusiasts and motivational speakers. She founded the Funke Felix Adejumo (FFA) Foundation, a development agency set up to help women. She has authored over 50 books with titles like "Fifty Lessons Life Taught Me," "My Seed is Designed for the Palace", and "Mothers Summit Prayer Points."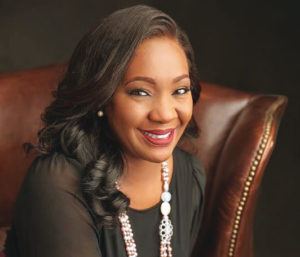 Soft spoken Nike Adeyemi, the wife of Pastor Sam Adeyemi of the Daystar Christian Centre and president of The Real Woman Foundation founded in 2001 and is adored by many for her simple and humble disposition. The foundation seeks to bring healing to distressed women as a means to building the nations. The foundation strives to get rid of sexual violence against women and the scourge of prostitution in our society. Through this organization, she hosts impactful periodic seminars and conferences that basically address all the issues that women go through in their everyday lives.
The Real Woman Foundation equally runs a home (Rehabilitation & Orphanage) where distressed and displaced ladies, abandoned and abused children are offered shelter and a new lease of life in a bid to help them fulfill their destinies and to become more useful to the society. Educational and vocational opportunities and entrepreneurial skills are made available to them.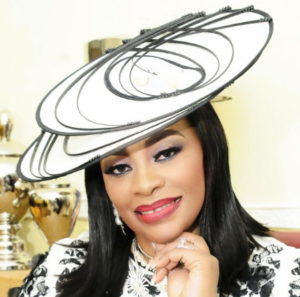 Pastor Siju Iluyomade is the convener and founder of Arise Women Conference and one of Nigeria's most celebrated gospel ministers. Arise Women Conference is a faith-based non-governmental organization committed to accelerating nation building through the empowerment of women in the society.
Pastor Siju , wife of the Regional Pastor of Region 20 of The Redeemed Christian Church of God, Pastor Idou Iluyomade has a dream to encourage and equip today's woman for "…every good work" in her generation (2 Tim 3:17). Towards this end, ARISE has been able to train many women in various skills, courtesy the skills acquisition training offered by the Lagos State Ministry of Women Affairs and Poverty Alleviation.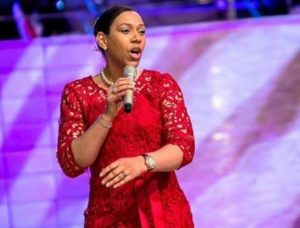 Ifeanyi Adefarasin is the founder of the women to women ministry and wife of Pastor Paul Adefarasin, General Overseer of House on the Rock. She is the Co-Pastor, House on the Rock Church and mother of kids. She is indeed a woman of intellect who influences the lives of many Nigerians by supporting women across the country through her Woman to Woman Ministry.
Women are species of humans built in the image and likeness of Christ and the Bible in the book of Genesis 2;18 reminds us that the Lord God said, "It is not good that the man should be alone; I will make him a helper fit for him," which was a woman.
Today, women have grown beyond the limits of society and establish great examples for younger generations and that is one of the many reasons why the United Nations set out every 8th of March, to celebrate women around the world.