Debo Adebayo, a Nigerian comedian popularly know has Mr Macaroni has disclosed being threatened by strange contacts.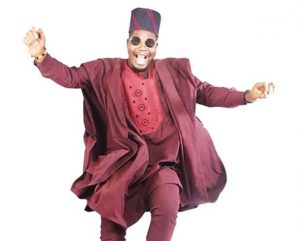 Adebayo, who revealed this via twitter on the 12th of June said " they have also sent different people to me telling me I must not step out. I have everything on record.".
Talking about the dehumanisation of protesters in Nigeria, Adebayo stated that " General Buhari and his friends led protests in this country. Today is democracy day and general Buhari's security agents are shooting, beating and dehumanising peaceful protesters"
"I will not be a prisoner in my own country" Adebayo affirmed.