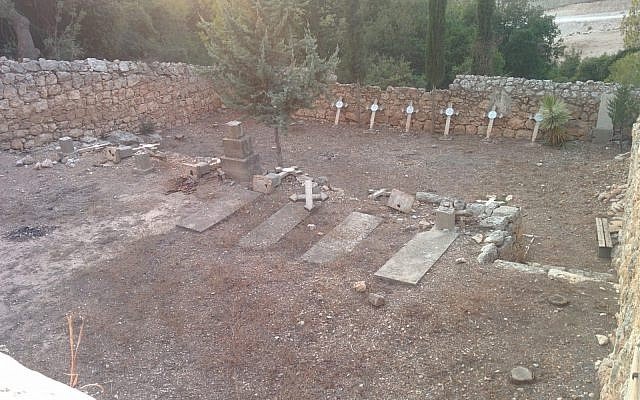 Miscreants Attack Christian Cemetery in Israel
Anne Bassey
October 19, 2018
Criminals have attacked a Christian cemetery in central Israel and torn down concrete crosses marking dozens of graves, leaving the cemetery looking deserted.
Monks who visit the graveyard every few days discovered the damage and reported the incident to Israeli authorities.
The Times of Israelites reports that the sexton of Saint Stephen's Church graveyard within Beit Jamal monastery, Father Antonio Scodo, said the damage was noticed by nuns at an adjoining convent on Wednesday.
He explained that the abuse of 26 gravesites was an act of desecration rather than random vandalism, "But the deeds surely go back further."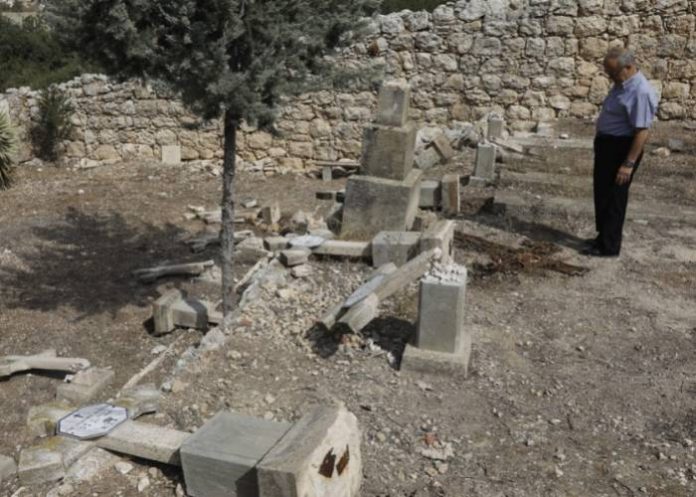 Reverend Scodo said, "They wanted to smash, to pull down, a symbol of the Christians, the cross. Many, many Israelis come here and are happy. They come with their families because they know there is a beautiful and peaceful place.
"So we don't know why they (the attackers) are against these symbols of our religion, the cross. We are the object of much hatred and we don't bother anybody here, we are here for more than 100 years," he added.
Israeli police spokesperson, Mickey Rosenfeld disclosed that the attack may have been executed "several weeks" ago, adding that an investigation had been opened but police so far had no suspects.
According to reports, this is not the first time such an act at the Roman Catholic monastery, near Israel town of Beit Shemesh, west of Jerusalem, occurred.
Crosses in Beit Jamal graveyard were damaged in 1981 and 2016, and the church was a target last year.
Nearby are homes for large population of ultra-Orthodox Jews who have in the past clashed with less observant Jewish residents.
Israel's foreign ministry called the latest incident "despicable".
The Ministry's spokesman, Emmanuel Nahshon tweeted, stating, "We strongly and unequivocally condemn this act of hatred against the Christian community. Israel is committed to combat any form of hatred and intolerance against all religions."
Advisor to the Catholic Church, Wadie Abunassar, said Israel's record in catching past perpetrators did not inspire confidence.
They "failed to bring anybody to justice for these acts, and we wonder if that will again be the case this time," Abunassar wrote in a statement.
Picture Source : The Times of Israel