NCEF Counters CAN over Dissolution Order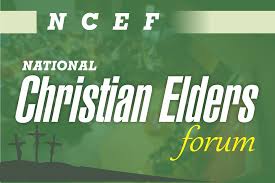 Last week's alleged dissolution of the National Christian Elders Forum (NCEF) by the Christian Association of Nigeria (CAN) has put both bodies at logger heads.
Following the alleged dissolution, the NCEF in reaction, released a statement describing the order as a nullity and stated that CAN lacks the power to dissolve a forum it did not create as claimed.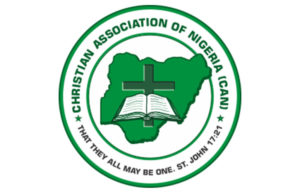 NCEF secretary, Pastor Bosun Emmanuel said in the statement, "NCEF was birthed by Christian Social Movement of Nigeria (CSMN). On Tuesday 30th December, 2014, three members of CSMN, Mr. Solomon Asemota, SAN, Col. Ken Emechebe (retd) and Pastor Bosun Emmanuel travelled to Warri to meet the former President of CAN, Pastor Ayo Oritsejafor, and informed him about the intention of CSMN to establish a body of Christian Elders to intervene for the Church.
"The group also requested him to inaugurate the body to promote church unity. NCEF started working closely with CAN as a mediatory, advisory, reconciliatory and enlightening body in order to strengthen the church.
"As NCEF has repeatedly stated, the actions of Dr. Samson Ayokunle, the CAN President, constitute stealth jihad and portrays him as collaborator with Islamists.
"Whose side is Dr. Ayokunle? This latest unwarranted manipulation of NEC to extract another fake resolution is targeted at ensuring Christians do not unite to build a formidable "third force" to challenge the two Muslim candidates. This pattern of frustrating NCEF's efforts at strengthening Christianity to resist the Islamists is in the character of Rev. Dr. Ayokunle."
The Christian governing body's dissolution of NCEF, which was contained in a communiqué, was as a result of what CAN described as "irreconcilable differences with its activities" as it accused the NCEF of using the media to antagonize the Samson Ayokunle led body.
In a communique issued last Wednesday and signed by the acting National Secretary of the Christian Association of Nigeria of CAN, Joseph Daramola, and the Director, National Issues and Mobilisation, Bishop Steven Adegbite, the CAN leadership said: "The National Executive Committee sees all the negative and baseless publications against the CAN President as mere distractions and a calculated attempt to malign his integrity and derail him from his focus of giving CAN credible leadership.
"That CAN immediately dissolves the National Christian Elders' Forum, NCEF, which was inaugurated on Thursday, January 15, 2015 by the powers conferred on the then CAN President. CAN NEC, by the same powers that inaugurated the forum, forthwith dissolves and dissociates completely from the NCEF in view of the incongruous and unacceptable operations manifested consistently by the group."